75 Nonfiction Books You Should Read This Summer

Must a beach read be a novel? (If you answered yes, head here.) If you answered no please read on for a look at the nonfiction titles we're most excited about this summer. From the history of food to the inner workings of Silicon Valley, from the politics of gardening to how the brain maps itself, there's something here for all manner of reading tastes. These recommendations were compiled by Lit Hub editors Jonny Diamond, Jessie Gaynor, Corinne Segal, and Vanessa Willoughby.
___________________________
JUNE

Jess McHugh, Americanon: An Unexpected U.S. History in Thirteen Bestselling Books
(Dutton, June 1)
We like to think that culture—be it national or regional—is a reflection of the highest echelons of artistic creation, that we are as worthy of our mythologies as they are of us. This is not the case. As Jess McHugh discovers in this deep dive into thirteen of America's most owned books—from farmer's almanacs to dictionaries to cookbooks to etiquette guides—a nation's story is shaped and told from much humbler texts.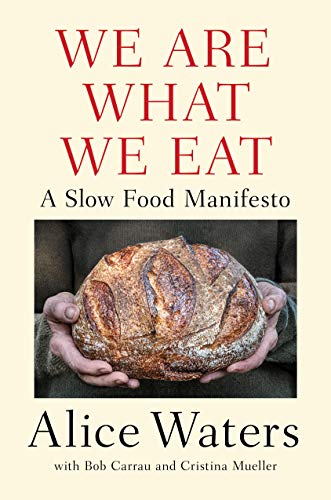 Alice Waters, We Are What We Eat: A Slow Food Manifesto
(Penguin Press, June 1)
Since opening Chez Panisse in 1971, Alice Waters has been a kind of living legend in the movement for local food, sustainable agriculture, and seasonal cooking. In her latest work, she recounts scenes from that career that fans of hers will enjoy while championing a "slow food" approach to farming and eating, with an emphasis on regenerative agriculture, biodiversity, and health.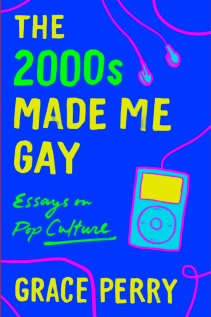 Grace Perry, The 2000s Made Me Gay: Essays on Pop Culture
(St. Martin's Griffin, June 1)
Like a lot of queer people, Grace Perry spent her adolescence finding queer subtext in stories about straight people, from Gossip Girl to pop songs and other productions of pop culture. She accounts for those experiences in this series of essays, a collection that's sure to be painfully and hilariously recognizable for queer millennials who grew up before a groundswell of LGBTQ representation in culture.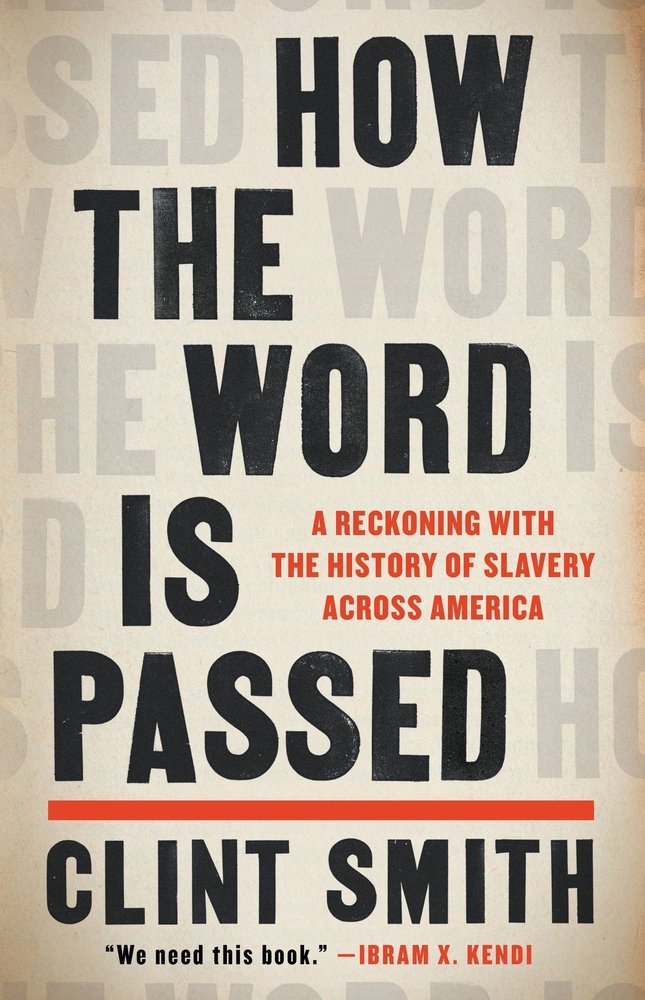 Clint Smith, How the Word Is Passed: A Reckoning with the History of Slavery Across America
(Little Brown, June 1)
As local governments around the United States seek with ever intensifying fury to deny American children the right to learn the hard truths at the core of their nation, poet and writer Clint Smith's How the Word Is Passed is a book for this moment. At once a deeply researched history of American slavery and a very contemporary look at the grim legacy of its manifold cruelties (and how they are memorialized in plain sight), every high school senior in the country should have a copy of How the Word Is Passed, the better to understand that "yes, this is who we are."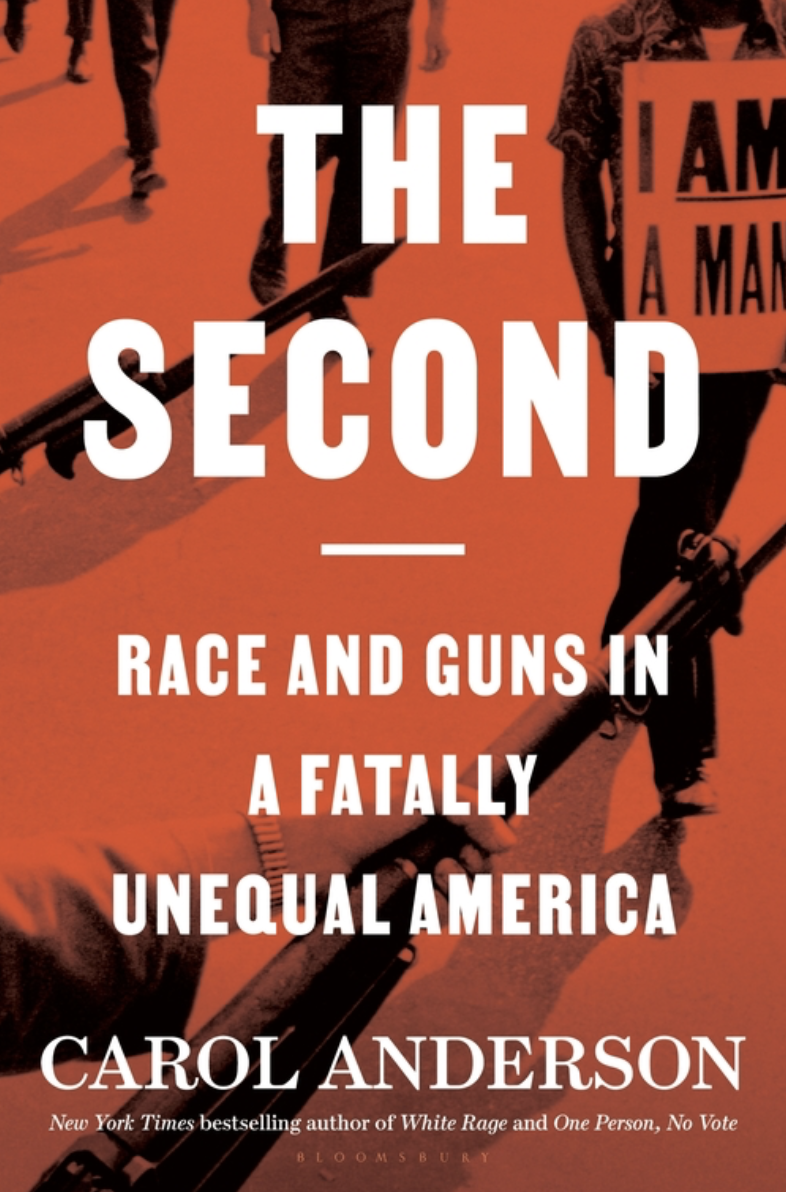 Carol Anderson, The Second: Race and Guns in a Fatally Unequal America
(Bloomsbury, June 1)
As is the case with so many mythic American "freedoms," the right to bear arms—enshrined as it is in the Second Amendment—has long been the exclusive privilege of white men. According to renowned scholar Carol Anderson, this is very much by design. Though one needn't look too far beyond the recent murders of Philando Castile and Alton Sterling to see that so-called legal gun ownership is not a right—at least in practice—extended to Black Americans, Anderson follows this country's fixation on weaponized liberty back to its founding mythologies, and all the exclusionary rhetoric found therein.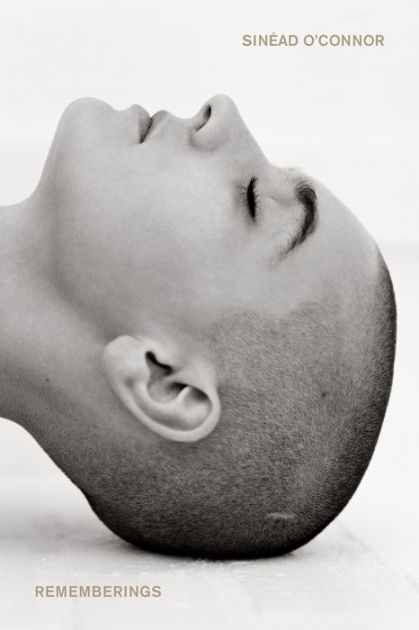 Sinead O'Connor, Rememberings
(HMH, June 1)
Sinéad O'Connor has always seemed like a larger-than-life force of nature, from her early incandescence as the brash, shaven-headed genius behind The Lion and The Cobra, to her international pop mega-stardom (and the controversy that seemed to follow her), and on into the harder years of the early 21st century as she navigated the downslope of all that success. Indeed, it has been a complicated life, but as this memoir reveals it's also been a life fully lived, with all the magnificent intensity of a true rock 'n' roll icon.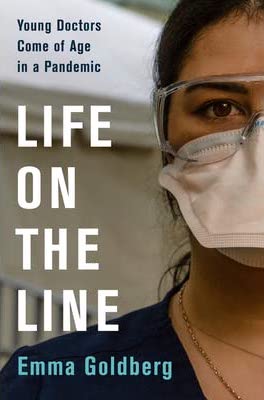 Emma Goldberg, Life on the Line: Young Doctors Come of Age in a Pandemic
(Harper Books, June 8)
The coronavirus pandemic hit New York City in full force in the spring of 2020, precisely when the six subjects of this book were graduating from medical school. Emma Goldberg, the journalist who chronicled their experiences for The New York Times, features their stories in more detail here, providing an important account of just some of the doctors who worked under impossible circumstances to save lives and make history.
Philip D'Anieri, The Appalachian Trail: A Biography
(Houghton Mifflin Harcourt, June 8)
Millions of people travel some part of the Appalachian Trail every year, from daytrippers to the thru-hikers whose journey becomes a sort of spiritual odyssey. This is the story of the trail itself and the people who built it, from those who literally mapped its path to others whose accounts helped solidify its place in the American psyche (looking at you, Bill Bryson).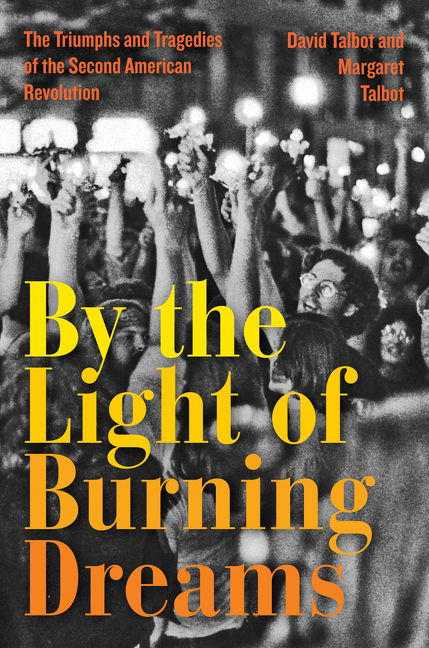 David Talbot and Margaret Talbot, By the Light of Burning Dreams: The Triumphs and Tragedies of the Second American Revolution
(Harper Books, June 8)
The political and social upheaval of the 1960s and 70s is still resonating throughout all corners of American life today. Accomplished journalists David Talbot and Margaret Talbot look at this period through the lives of some of its most important figures, including John Lennon and Yoko Ono, Bobby Seale, Cesar Chavez, Dolores Huerta, and others, supported by extensive research and their own analysis.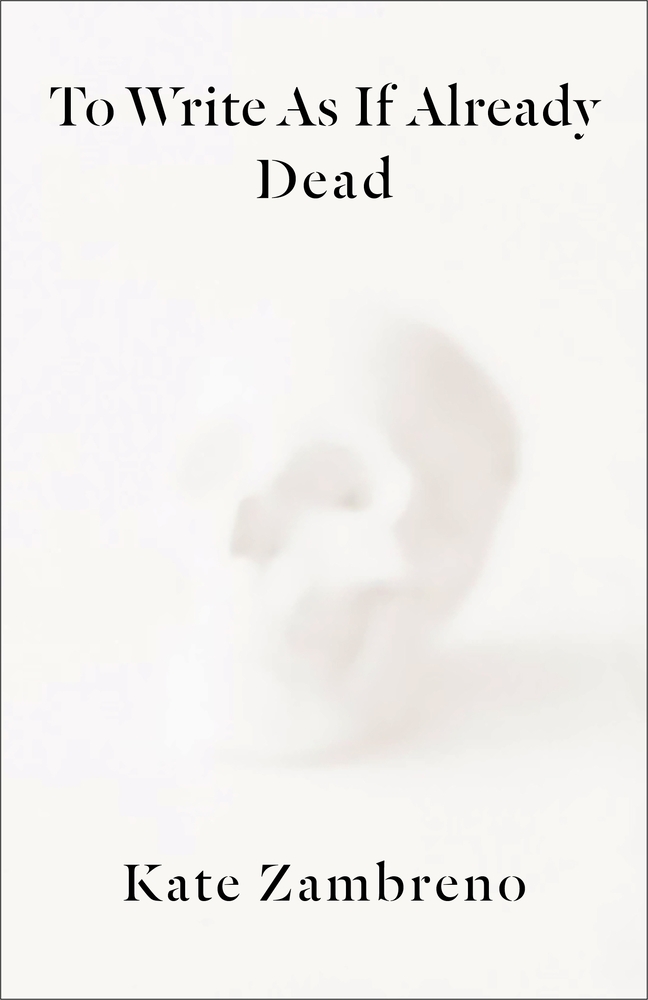 Kate Zambreno, To Write as if Already Dead
(Columbia University Press, June 8)
While attempting to write a study of To the Friend Who Did Not Save My Life by Hervé Guibert—a work grounded in Guibert's experience living with, and eventually dying from, AIDS—Kate Zambreno explores physicality and disappearance through two modes of investigation. The first chronicles the story of a lost online friendship; the rest of the book moves from analyses of Guibert's work and body to the narrator's experience of pregnancy and illness. It's a fascinating, ambitious, unforgettable work.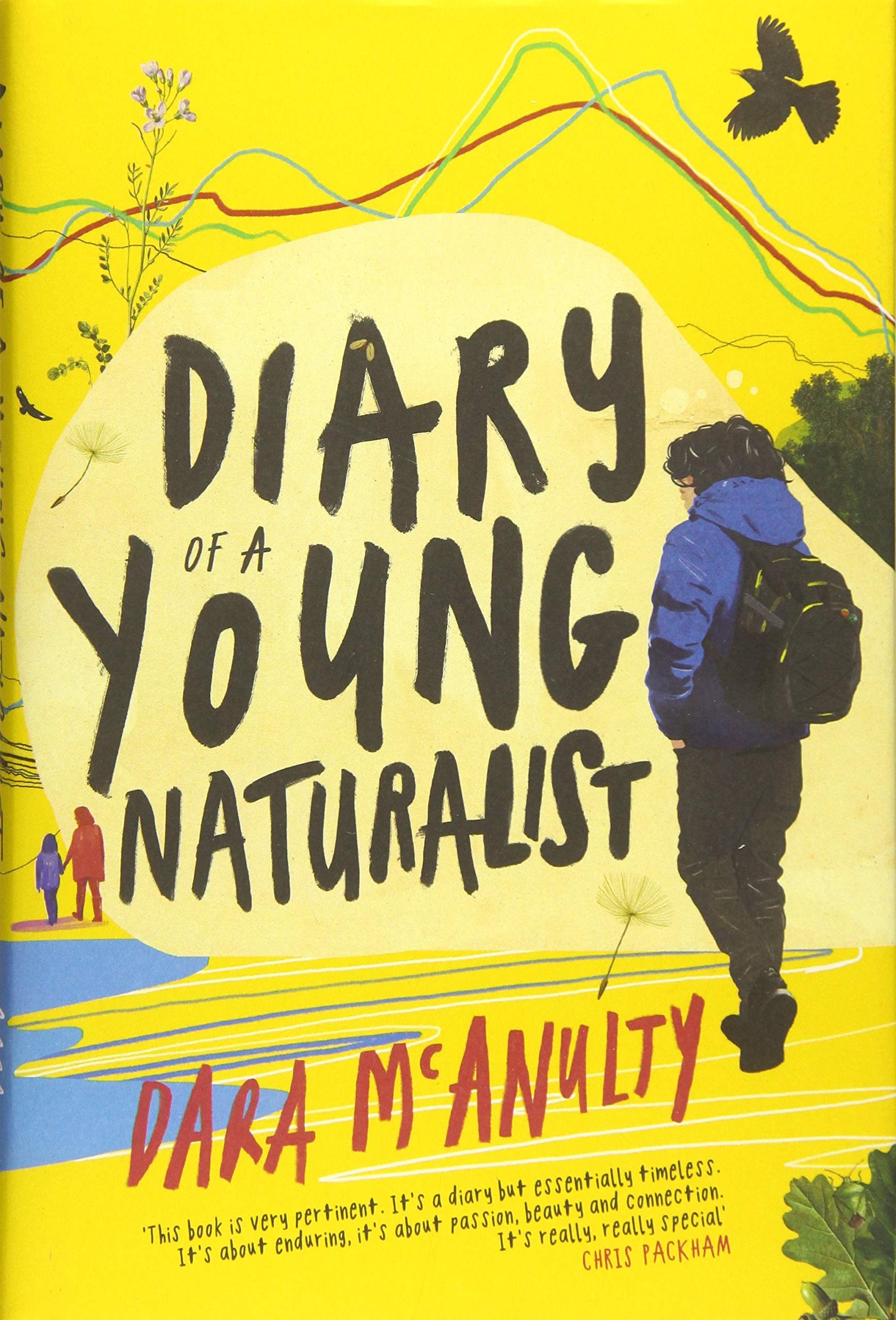 Dara McNulty, Diary of a Young Naturalist
(Milkweed, June 8)
If planet earth has any chance of surviving the depredations of global capitalism, it rests in the intensity and commitment of the younger generations, teenage climate activists like Greta Thunberg and Dara McNulty. Is that fair? No. And yet they carry on. In Diary of a Young Naturalist McNulty gets at some of the reasons why they're able to maintain faith in the possibility of change as he records his life-giving daily connections to the natural world over the course of a year in Northern Ireland. But not only does McNulty capture the intimacy of the nature-lover's perspective, he also conveys what it's like to be a 16-year-old boy with autism navigating the infinite complexities of teenage life. (Winner of the Wainwright Prize for UK nature writing.)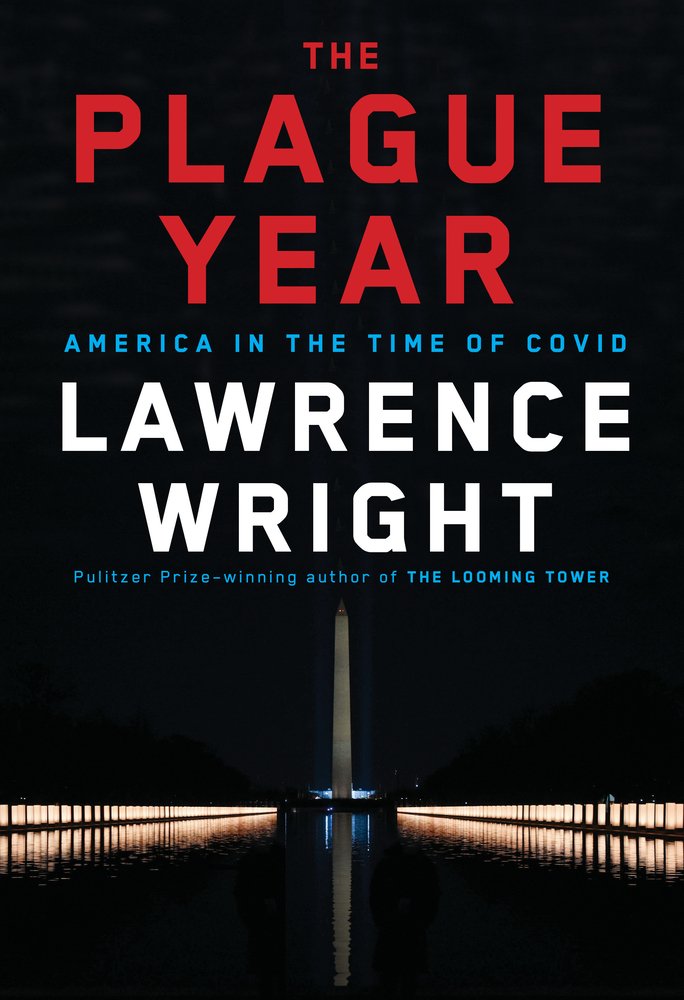 Lawrence Wright, The Plague Year: America in the Time of Covid
(Knopf, June 8)
World-altering history is a very hard thing to write about as it's happening, but if anyone can pull it off, it's Lawrence Wright. The author of The Looming Tower, Going Clear, and much, much more, Wright brings his generous reportorial eye to this last, long year of our collective lives, tracing the Covid pandemic from its early stages in China, through the deeply politicized American responses, to the arrival of vaccines. At once broadly historical and deeply personal, The Plague Year establishes a high bar for how to document a pandemic.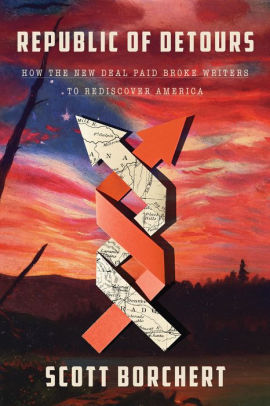 Scott Borchert, Republic of Detours: How the New Deal Paid Broke Writers to Rediscover America
(Farrar, Straus and Giroux, June 15)
Scott Borchert delves into a lesser-known New Deal initiative to create guidebooks to every state of America, which fell under the Federal Writers' Project and employed Nelson Algren, Zora Neale Hurston, and Richard Wright, among other literary figures. This history tracks the relationship between a suffering nation and its writers as they endeavored to document the best of their country.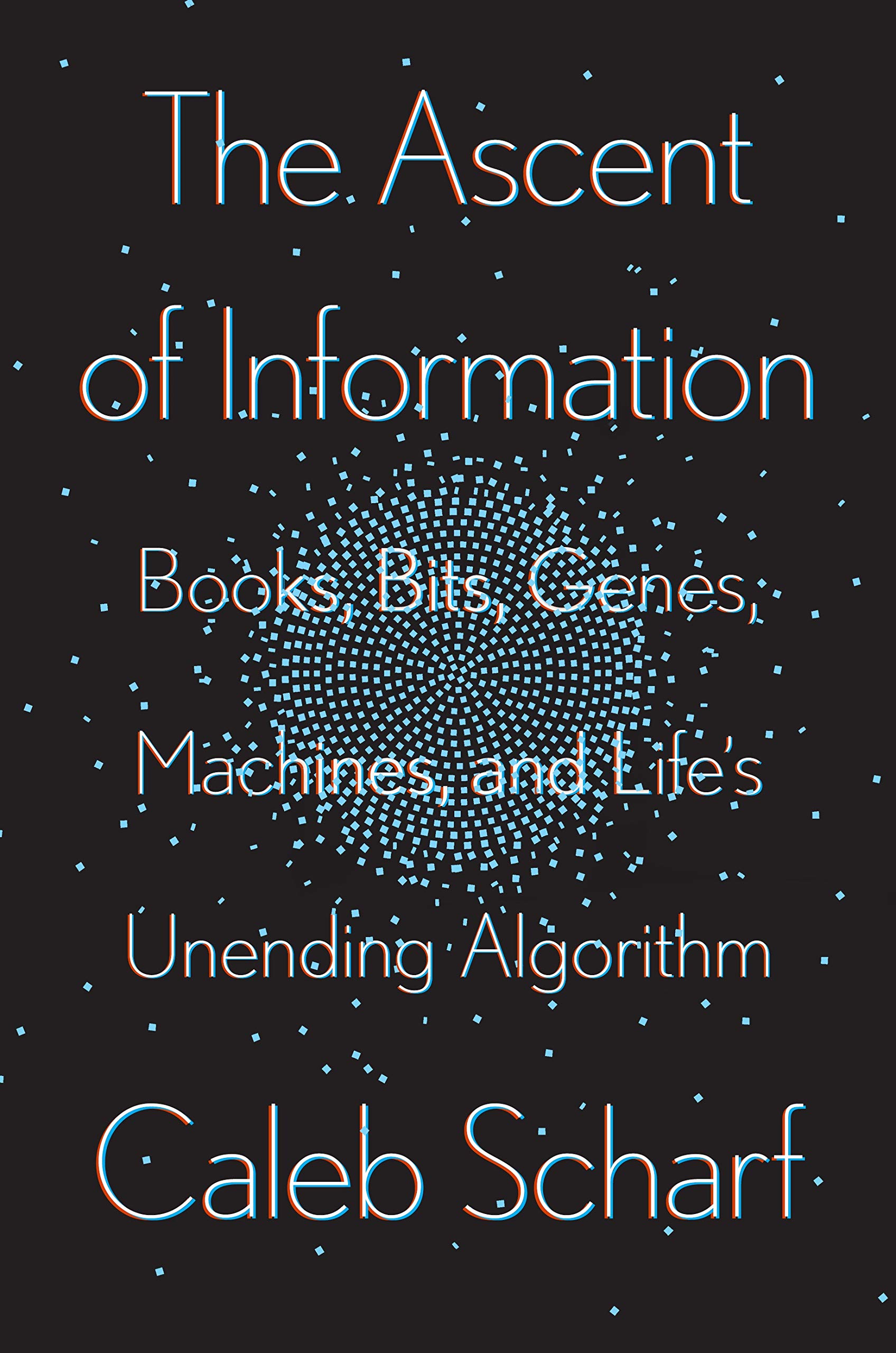 Caleb Scharf, The Ascent of Information: Books, Bits, Genes, Machines, and Life's Unending Algorithm
(Penguin Press, June 15)
Caleb Scharf advocates for an understanding of data as essential to human existence, with an approach that combines biology, computer science, information theory, and other disciplines. With this lens, he examines the role that data will continue to play in our lives going forward—an essential question in the era of digitization.
George Packer, Last Best Hope: America in Crisis and Renewal
(Farrar, Straus and Giroux, June 15)
Conversations about America as a "failed state" often take the form of hand-wringing—how did we get here—or excoriating the perceived ignorance of one group of people versus another. George Packer's Last Best Hope finds another way into the conversation, describing the pervasive injustice and inequality of American life as the result of differences in national narrative. His revealing diagnosis of our national issues is accompanied by suggestions for moving forward that are grounded in the seeking of common values—an important analysis for any time in history, and now in particular.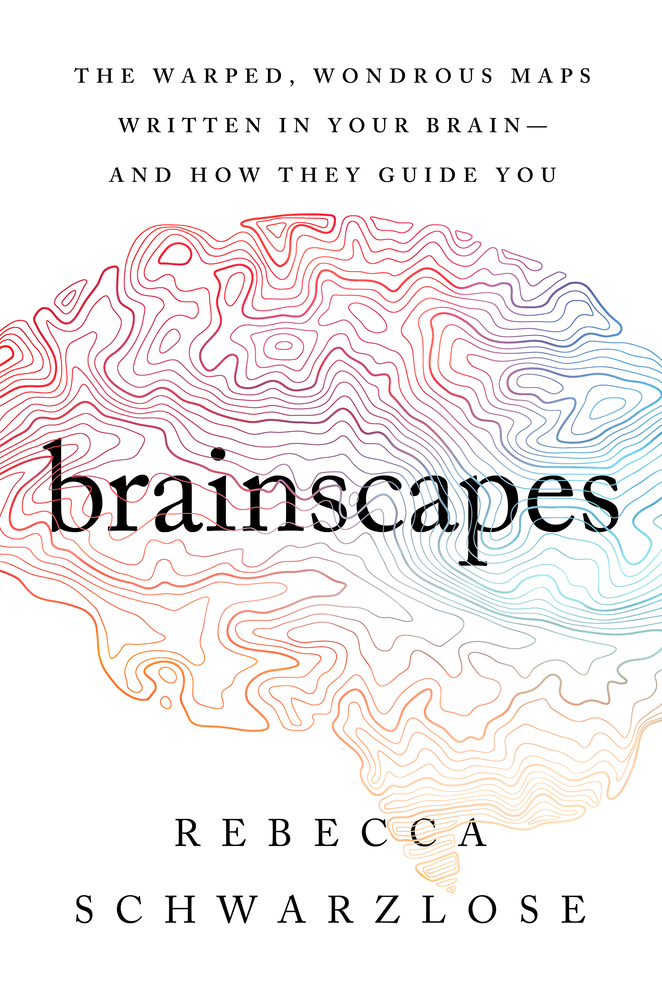 Rebecca Schwarzlose, Brainscapes: The Warped, Wondrous Maps Written in Your Brain–And How They Guide You
(Houghton Mifflin Harcourt, June 15)
Have you ever wondered how the brain interprets sensory information? Cognitive neuroscientist Rebecca Schwarzlose provides a well-researched debut that examines how the extraordinary maps of the brain are responsible for memory, imagination, and learning. Brainscapes is a fascinating study of the wonders of human consciousness.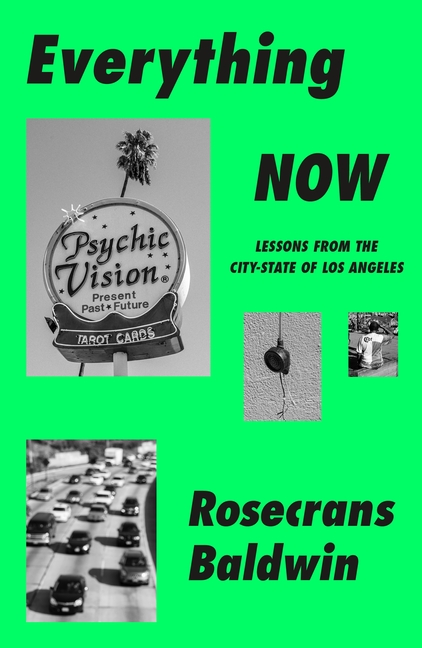 Rosecrans Baldwin, Everything Now: Lessons from the City-State of Los Angeles
(MCD, June 15)
Conceiving of Los Angeles as a city-state—a sort of world unto itself—Rosencrans Baldwin launches an investigation of its sometimes-surreal world of natural beauty (punctuated by natural disasters), literary luminaries, public personalities, and contradictions of various kinds. The result is a collagistic portrait of one of the most distinct cultural epicenters of the US.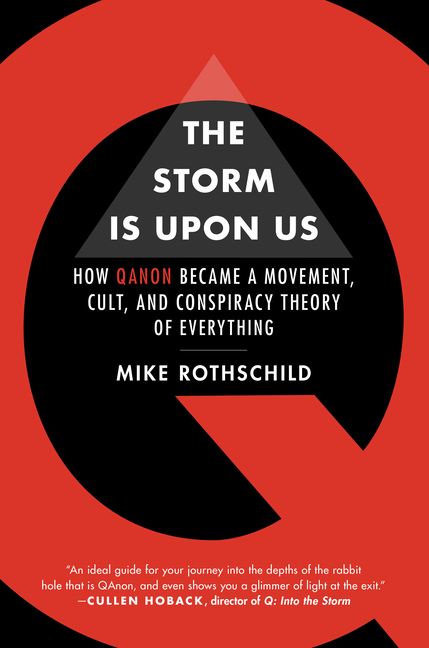 Mike Rothschild, The Storm is Upon Us: How QAnon Became a Movement, Cult, and Conspiracy Theory of Everything
(Melville House, June 22)
It is too soon to tell yet whether QAnon will be a quirky sidebar in the history textbooks of the 22nd  century or an entire chapter. While we all hope for the former, it is nonetheless vitally important to understand the collective fabulisms of this shadowy Trump-era conspiracy cult, and how it somehow floated from the murky backwaters of online message boards to the very top of the Republican Party. To do so, you'd best start with Mike Rothschild's The Storm is Upon Us (because it kind of is).
____________________________
JULY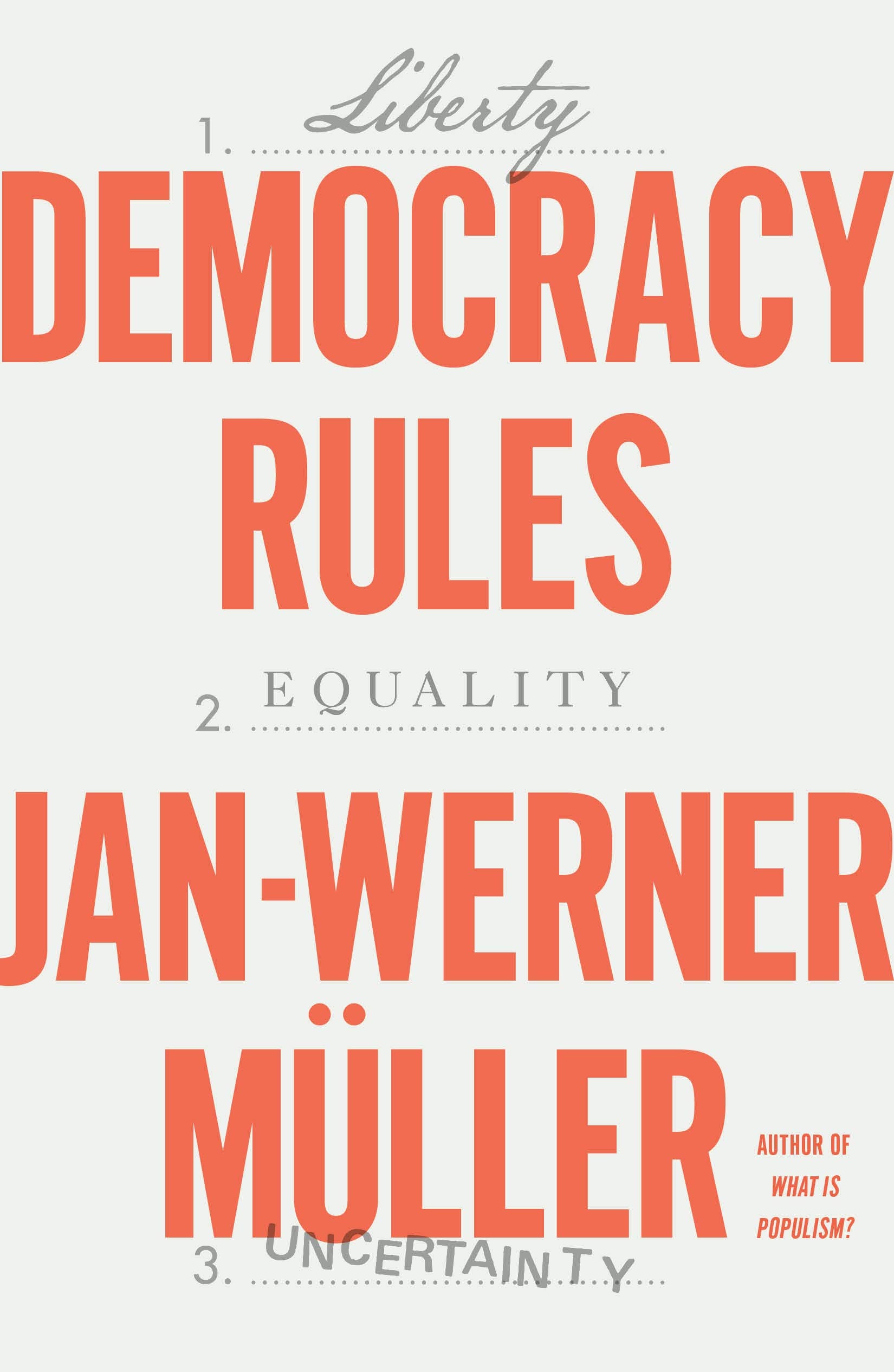 Jan-Werner Müller, Democracy Rules
(Farrar, Straus and Giroux, July 6)
Political philosopher Jan-Werner Müller previously authored What is Populism?, a look at the ways that populism develops among a population and how contemporary society can navigate its effects. Now, with Democracy Rules, he aims at a deeper understanding of democracy by examining the role uncertainty plays in a democratic society.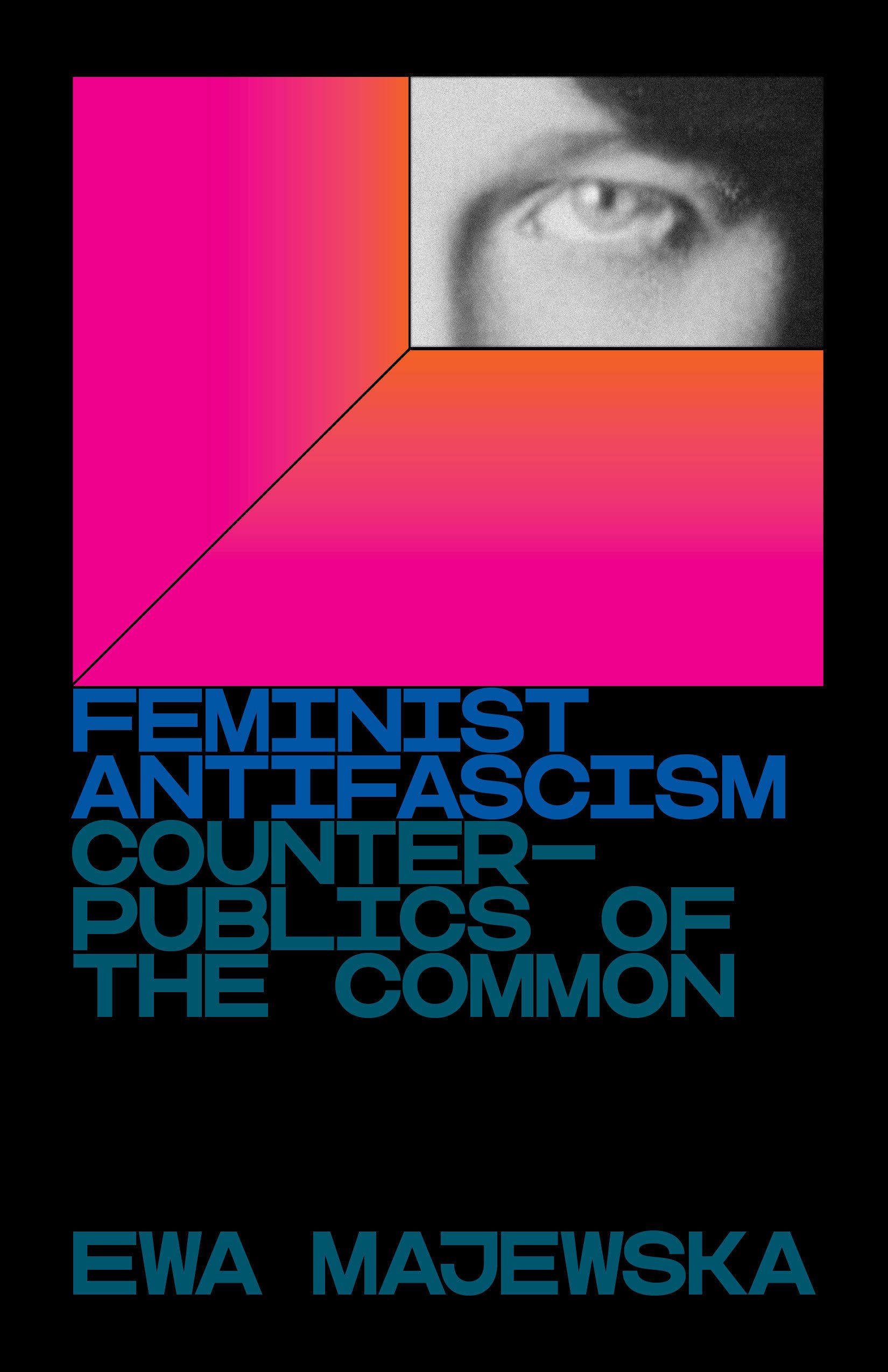 Ewa Majewska, Feminist Antifascism: Counterpublics of the Common
(Verso, July 6)
Polish philosopher Ewa Majewska looks at the ways that feminist spaces resist the tide of fascism, in particular through the stories of labor movements and other justice movements in Poland and South America. The book also challenges the Western lens that dominates popular analyses of leftist politics in the US, looking beyond the West for answers to pressing political questions.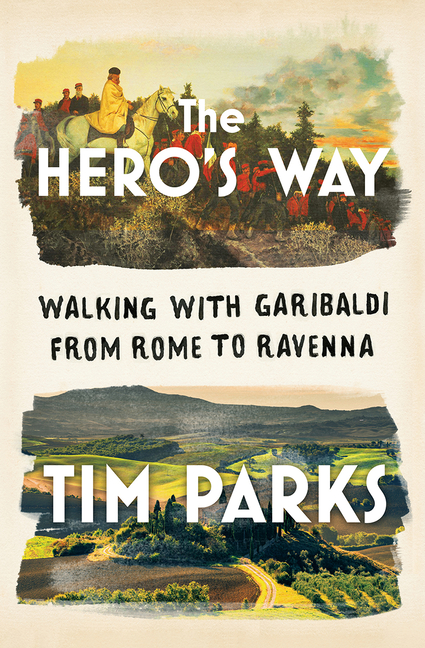 Tim Parks, The Hero's Way: Walking with Garibaldi from Rome to Ravenna
(Norton, July 6)
Alarmingly prolific writer/translator/critic Tim Parks is back at it with an immersive travelogue tracing Giuseppe Garibaldi's bold (some would say foolhardy) 1849 journey by foot across the Italian Apennines. Not only did the father of Italian nationhood lead his garibaldini in their retreat from the French army, he did so with his pregnant wife Anita. Parks, himself joined by his partner, Eleonora, recreates the historic journey (without the backdrop of war), keeping one eye on resonances of the past and the other on all the rich, local idiosyncrasies of contemporary Italian life. Every travelogue should begin from a conceit like this.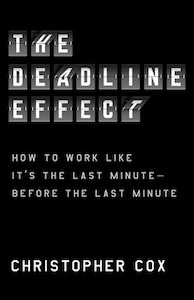 Christopher Cox, The Deadline Effect: How to Work Like It's the Last Minute—Before the Last Minute
(Avid Reader Press)
Among the many things the last year has revealed is how strange the flow of time can be, particularly when formerly discrete parts of our lives—work and home—get blended into one, long stressful continuum. In The Deadline Effect, writer and magazine editor Christopher Cox has set out to better understand the way we respond to deadlines, how they can at once be stressful and clarifying experiences, and if there's a way to trick ourselves into the latter without any of the former.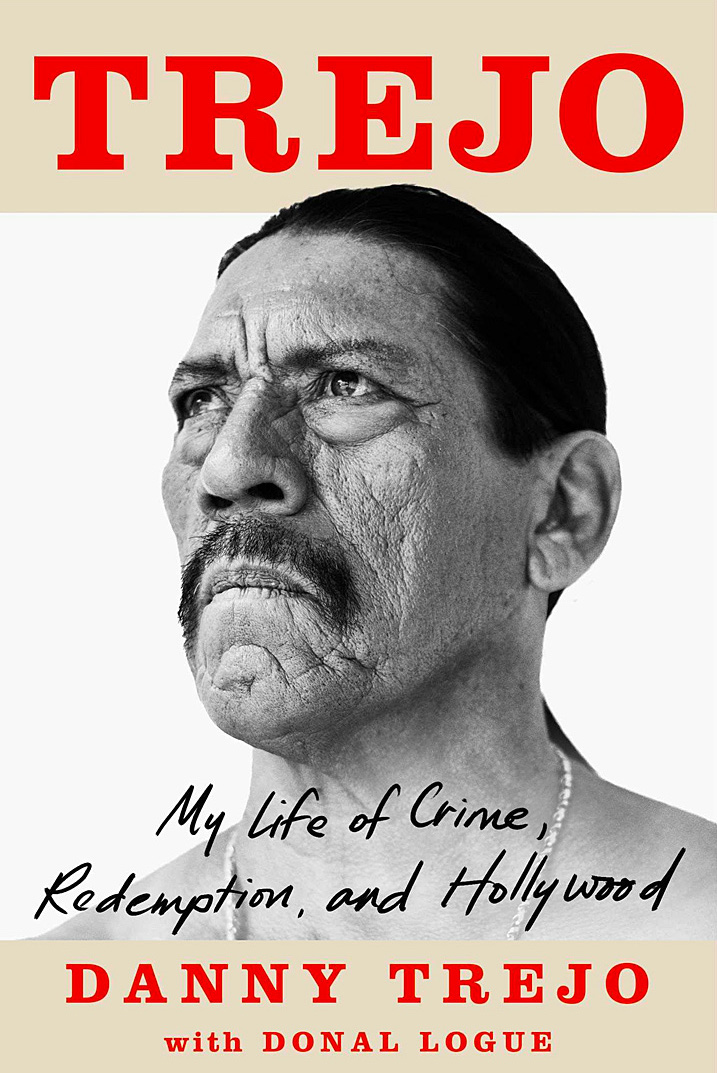 Danny Trejo and Donal Logue, Trejo: My Life of Crime, Redemption, and Hollywood
(Atria, July 6)
Before he found fame as "Hollywood's favorite bad guy with a heart of gold" in his forties, Danny Trejo struggled with childhood abuse and heroin addiction, and spent years incarcerated. Trejo: My Life of Crime, Redemption, and Hollywood details his journey through it all. If anyone has earned the right to a Hollywood memoir, it's Danny Trejo. To quote Bookmarks editor Dan Sheehan, "The man has lived a life."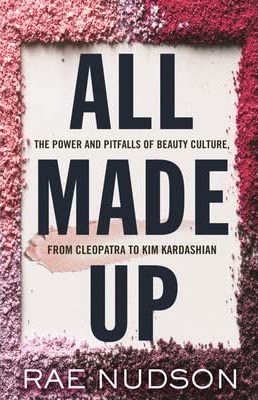 Rae Nudson, All Made Up: The Power and Pitfalls of Beauty Culture, from Cleopatra to Kim Kardashian
(Beacon Press, July 13)
Makeup has too often been dismissed as frivolous (read: feminine), though of course its political, economic, and cultural impact is enormous. In All Made Up, Rae Nudson considers the multifaceted power of makeup through the stories of Cleopatra, Marsha P. Johnson, and more.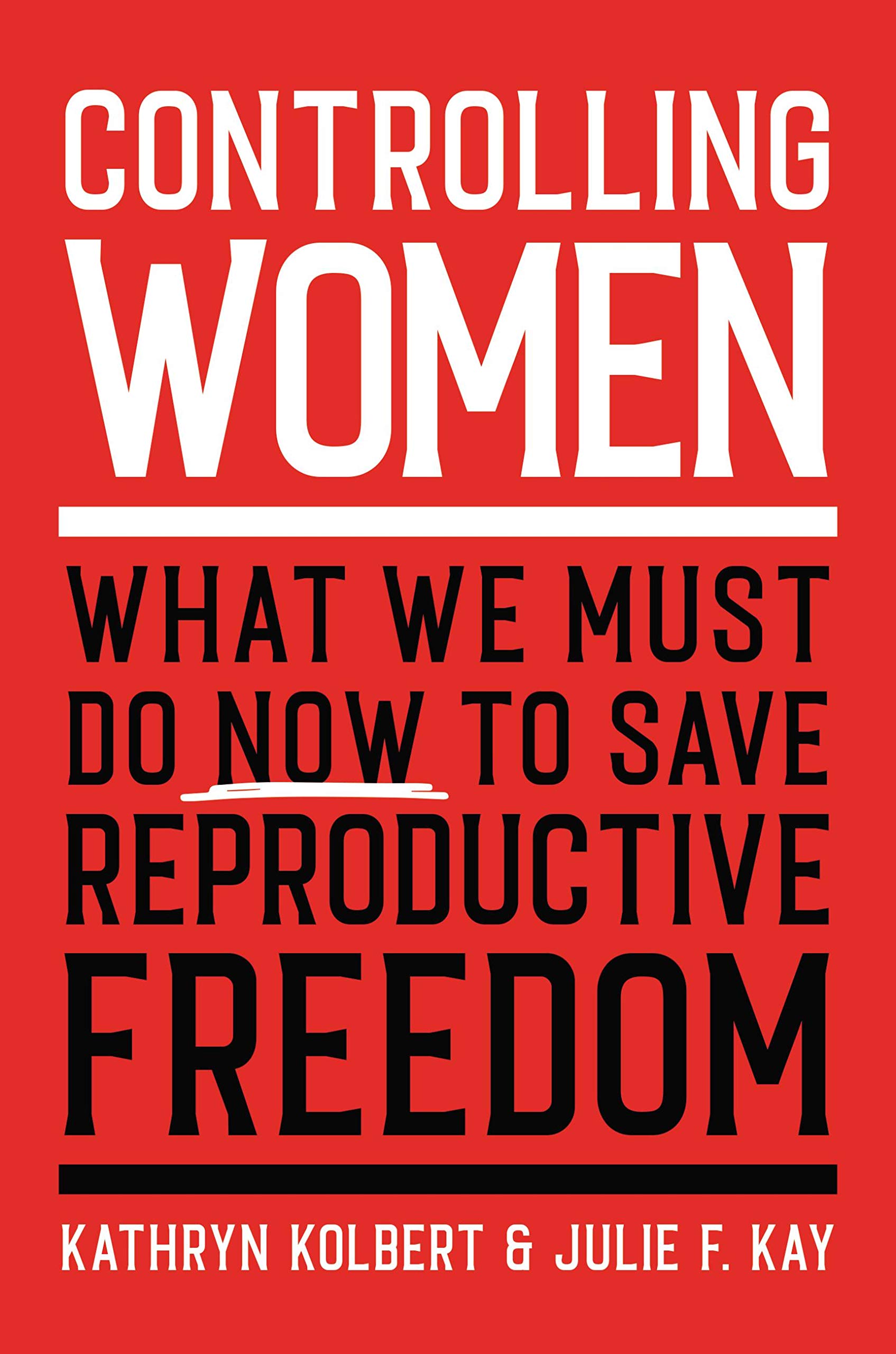 Kathryn Kolbert and Julie F. Kay, Controlling Women: What We Must Do Now to Save Reproductive Freedom
(Hachette Books, July 13)
Kathryn Kolbert and Julie F. Kay, lawyers and advocates for abortion rights, put the experiences of women and health workers at the center of this account of reproductive justice in America. Their observations are presented here alongside their writing on abortion as a human rights issue and legal strategies for protecting people's ability to obtain it.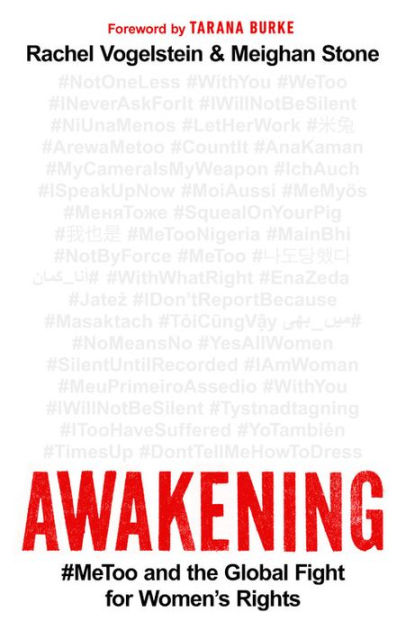 Rachel B. Vogelstein and Meighan Stone, Awakening: #MeToo and the Global Fight for Women's Rights
(PublicAffairs, July 13)
Several years after the #MeToo movement inspired an outpouring of women's stories, and a series of collective reckonings in fields long dominated by men, Awakening takes stock of the movement in Brazil, China, Egypt, Nigeria, Pakistan, Sweden, and Tunisia. Tarana Burke, who founded the movement, authored the foreword for this recent history of the fight for gender equality.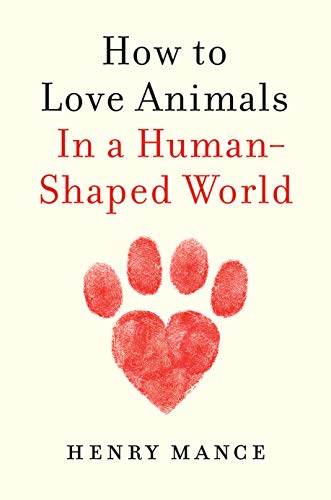 Henry Mance, How to Love Animals: In a Human-Shaped World
(Viking, July 13)
In a world where sustainable habits are a necessity and conservation more important than ever, Henry Mance asks how humans can reform their relationship to animals, with input from activists, politicians, and those working in the food industry. Mance investigates how this relationship manifests in a number of human practices, including hunting, the creation of zoos, and our interactions with undeveloped spaces, building a clear call for change in the way we relate to the natural world.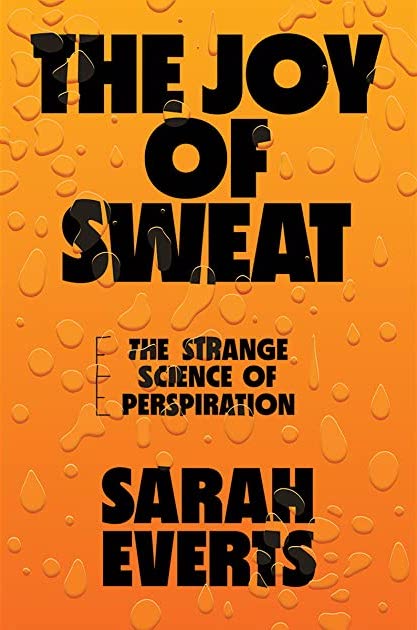 Sarah Everts, The Joy of Sweat: The Strange Science of Perspiration
(Norton, July 13)
Despite its ubiquity—and biological utility!—there remains a taboo around sweat. The Joy of Sweat considers sweat not only in a biological context (why is sweat salty?), but in a historical one (how did antiperspirant become a multi-billion dollar industry?). After all, the only way to fight a taboo is with cold (or hot), hard facts.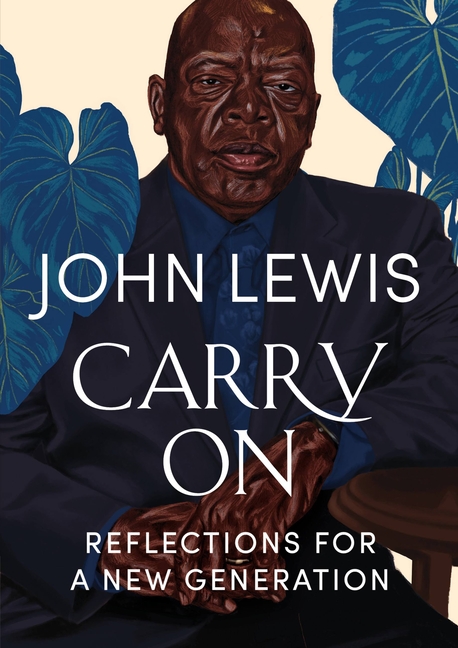 John Lewis, Carry On: Reflections for a New Generation
(Grand Central Publishing, July 13)
Congressman John Lewis, who died in July of 2020, was a proponent of "good, necessary trouble." In this collection from the late activist and politician, Lewis offers timeless advice for present and future generations. Carry On, the result of conversations with his editor at Grand Central, Gretchen Young, immortalizes the wisdom of a master orator and visionary.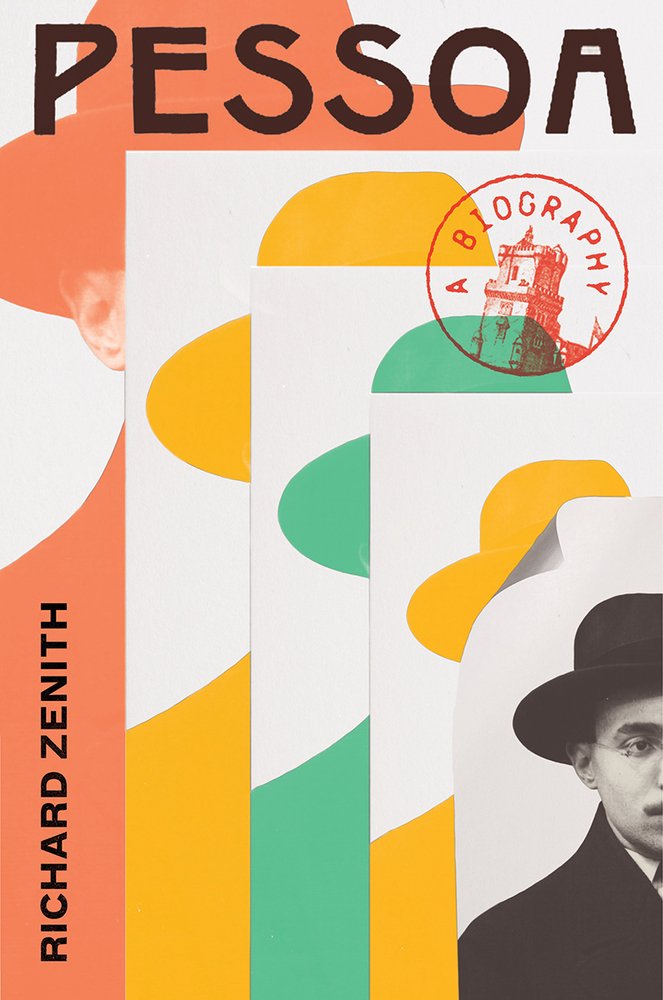 Richard Zenith, Pessoa: A Biography
(Liveright, July 13)
How to write a biography of a writer who created multiple personas and sent them out into the world, a cohort of heteronyms refracting attention away from the man himself and his enigmatic, prolific, and truly unique mind? It's not hard to imagine that biographer Richard Zenith (that name!) is one more of Fernando Pessoa characters sent forward in time to set the poet's (numerous) life stories against the political upheavals of early 20th-century Europe. Who can say?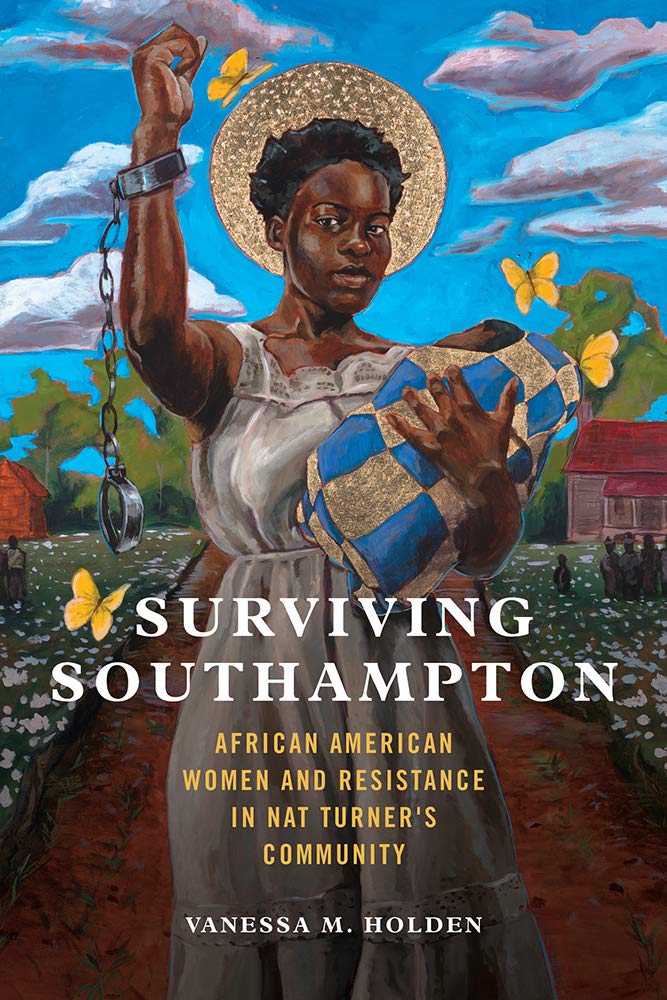 Vanessa M. Holden, Surviving Southampton: African American Women and Resistance in Nat Turner's Community
(University of Illinois Press, July 13)
Vanessa M. Holden's Surviving Southampton aims to shed light on the local community around the 1831 rebellion led by Nat Turner. This scholarly investigation gives a voice to the women and children of the Southampton community, showcasing how the resistance of the enslaved created a blueprint for resilience and future survival.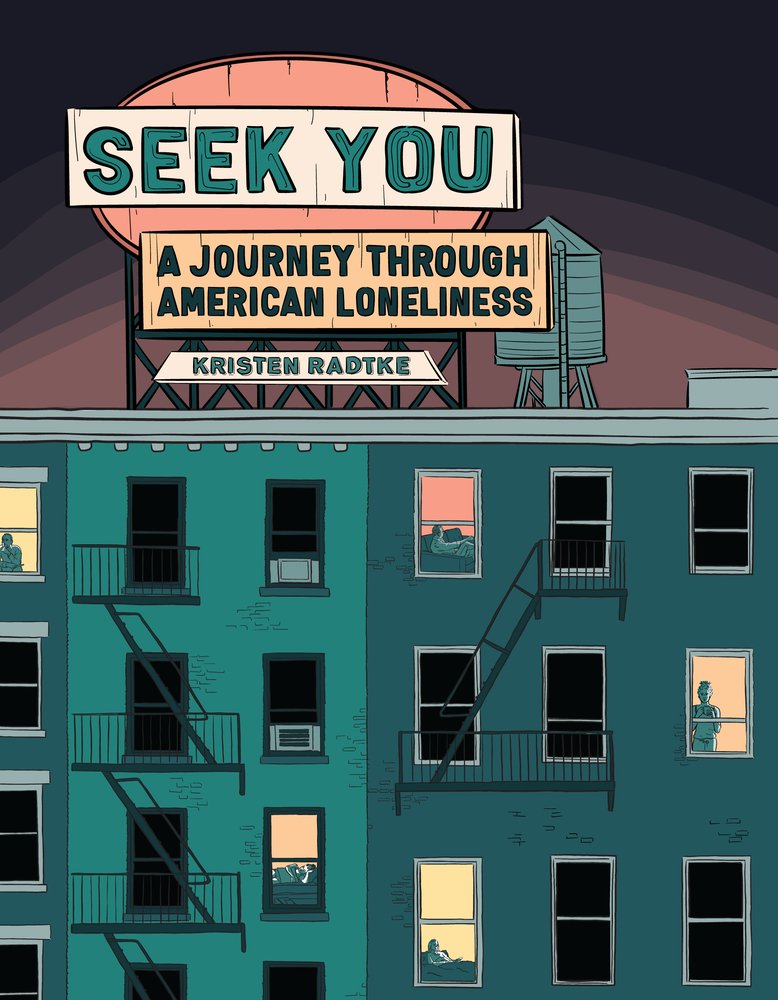 Kristen Radtke, Seek You: A Journey Through American Loneliness
(Pantheon Graphic Library, July 13)
It has been one of the loneliest years in collective human history. In many ways, the illusions of intimacy provided us by digital convenience have rendered the physical separations of pandemic life that much harder. It's difficult to think of anyone better suited to investigate this melancholy paradox than Kristen Radtke, whose graphic narratives convey—often with dizzying potency—the full range of how human solitude can manifest. Seek You a "meditation on isolation and longing, both as individuals and as a society" is the perfect framework for her mode of visual and narrative exploration.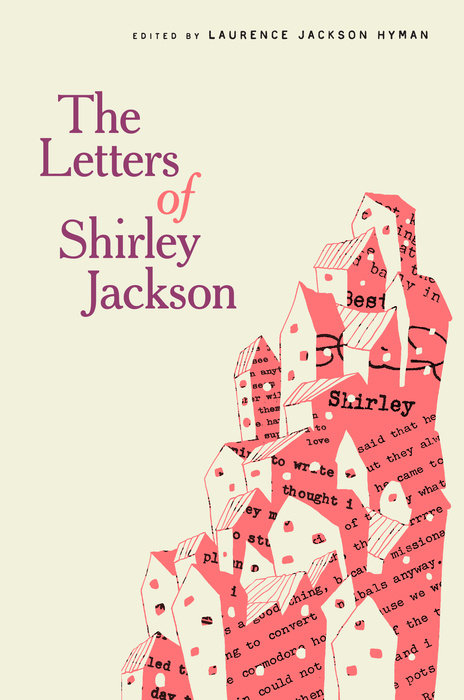 Shirley Jackson, Laurence Jackson Hyman (editor), Bernice M. Murphy (contributions by), The Letters of Shirley Jackson
(Random House, July 13)
Shirley Jackson's son Laurence Jackson Hyman edited this collection of never-before-published letters, written over more than 30 years, which give new details on Jackson's life and writing (also, it includes some of her drawings!).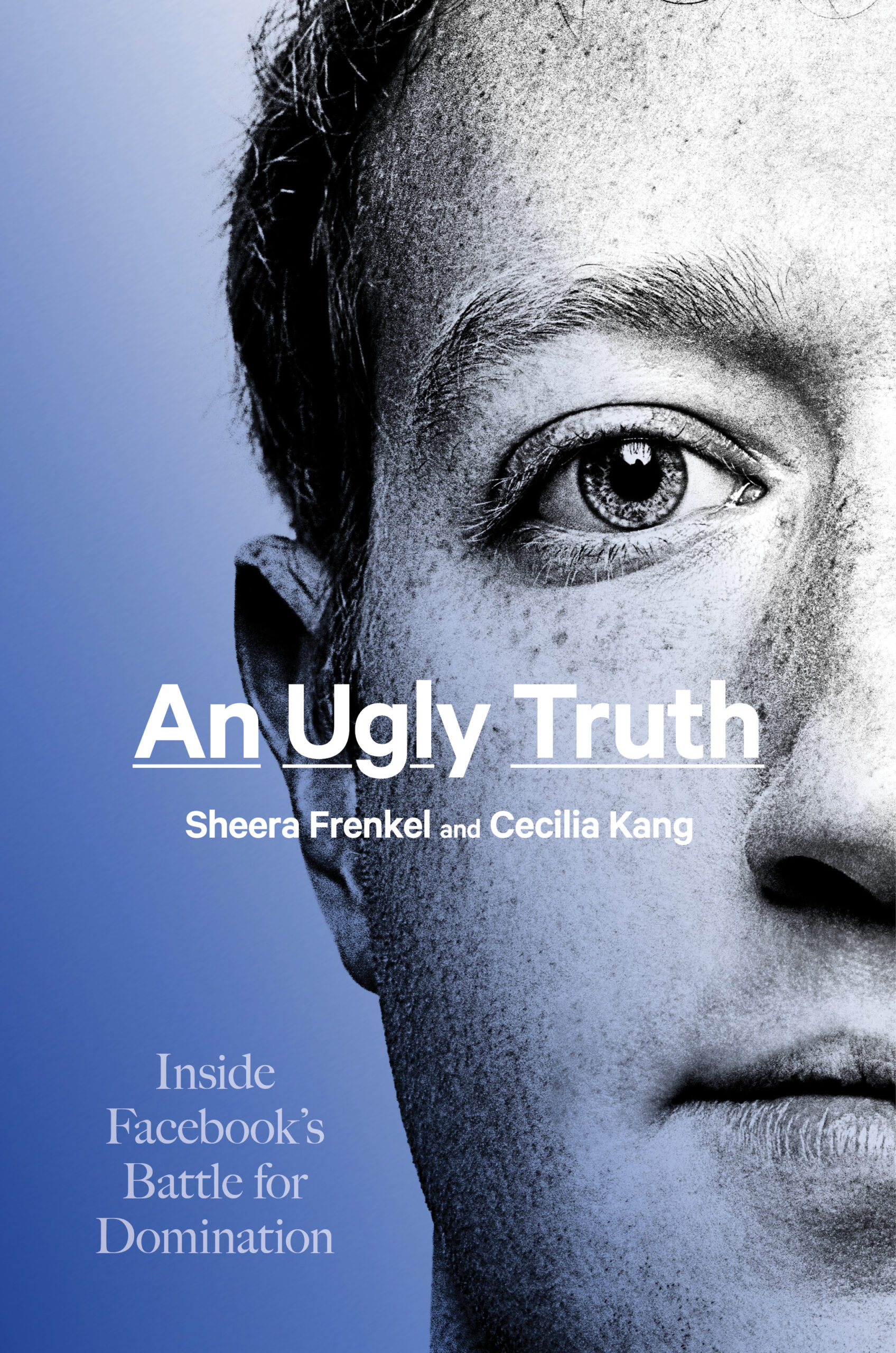 Sheera Frenkel and Cecilia Kang, An Ugly Truth: Inside Facebook's Battle for Domination
(Harper, July 13)
At this point it's taken for granted that Facebook is both a bad experience for users (who surrender huge amounts of data to a private corporation for the privilege of arguing with their weird libertarian uncle) and a bad experience for the fragile experiment that is western democracy. So how did that happen? Sheera Frenkel and Cecilia Kang dig deep into the last five years of the world's largest social network to reveal bewildering patterns of toxic factionalism, corporate cynicism, and naïve hubris at the very top. At this point, is anyone really in charge?
Eliot Brown and Maureen Farrell, The Cult of We: WeWork, Adam Neumann, and the Great Startup Delusion
(Crown, July 20)
It's hard to believe the guy who sublet desks to freelancers once thought he'd become the world's first trillionaire. But that's the kind of deep and delusional thinking that blessed the world Adam Neumann, an outsized Silicon Valley villain who seemed part cult leader, part used car salesman—hence the title of this deeply reported inside look at gig economy opportunism run amok.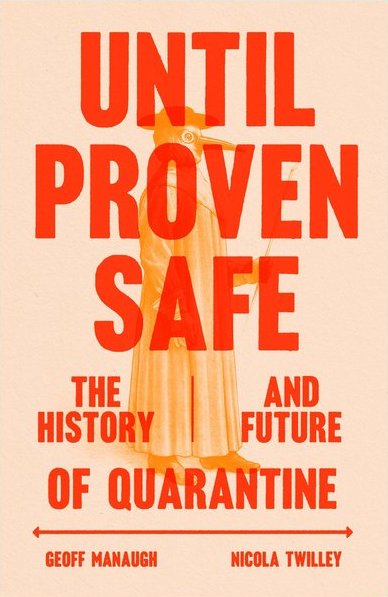 Nicola Twilley and Geoff Manaugh, Until Proven Safe: The History and Future of Quarantine
(MCD, July 20)
Early during the Covid-19 pandemic we were reminded far and wide of the etymology of quarantine (Italian ships held at port for 40 days to be cleared of plague), a grim kind of isolation that many of us would come to know far too well in the year that followed. But as Geoff Manaugh and Nicola Twilley reveal in Until Proven Safe, this kind of segregation is nothing new for the human race, which has always turned to quarantine in the face of new and unknown pestilence. And as the 21st-century brings new, weird threats (labs accidents! space plagues!) we have to be as vigilant as ever about protecting the herd.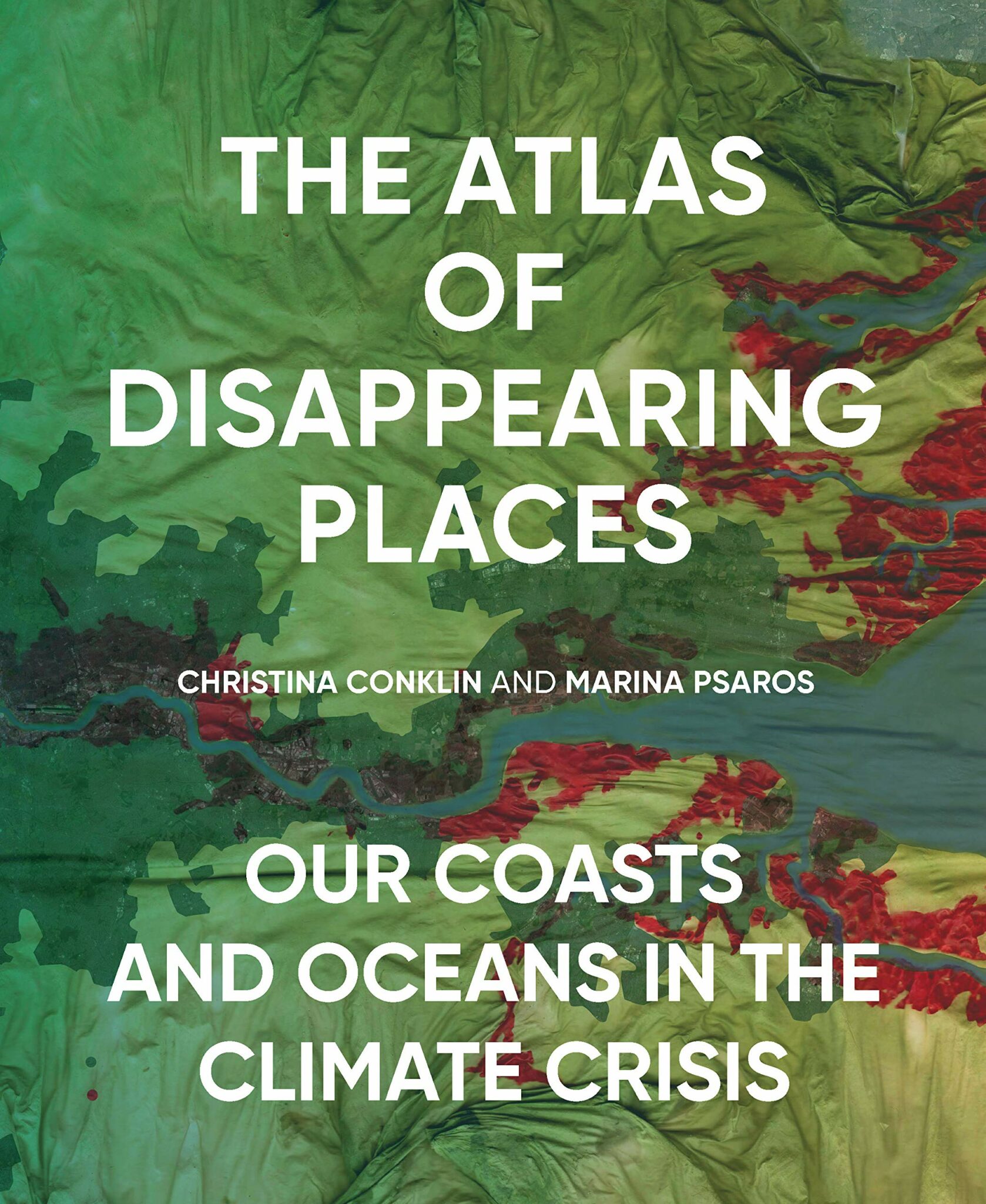 Christina Conklin and Marina Psaros, The Atlas of Disappearing Places: Our Coasts and Oceans in the Climate Crisis
(New Press, July 20)
This unique atlas project portrays places under threat due to the climate crisis—including New York City, Houston, the Cook Islands, and Shanghai—and maps the ways they will change or disappear, unless the global community acts to stop it. Combining climate science, storytelling, and art, this is an undeniably beautiful approach to an important, and troubling, topic.
Winifred Gallagher, New Women in the Old West: From Settlers to Suffragists, an Untold American Story
(Penguin Press, July 20)
In the mid to late 19th century, a wave of white settlers established a constellation of cities in the American West where women could play a more important role in public life than ever before. Winifred Gallagher accounts for this era in history and how the women of the West contributed to the suffragist movement, including those who were further disenfranchised due to their race.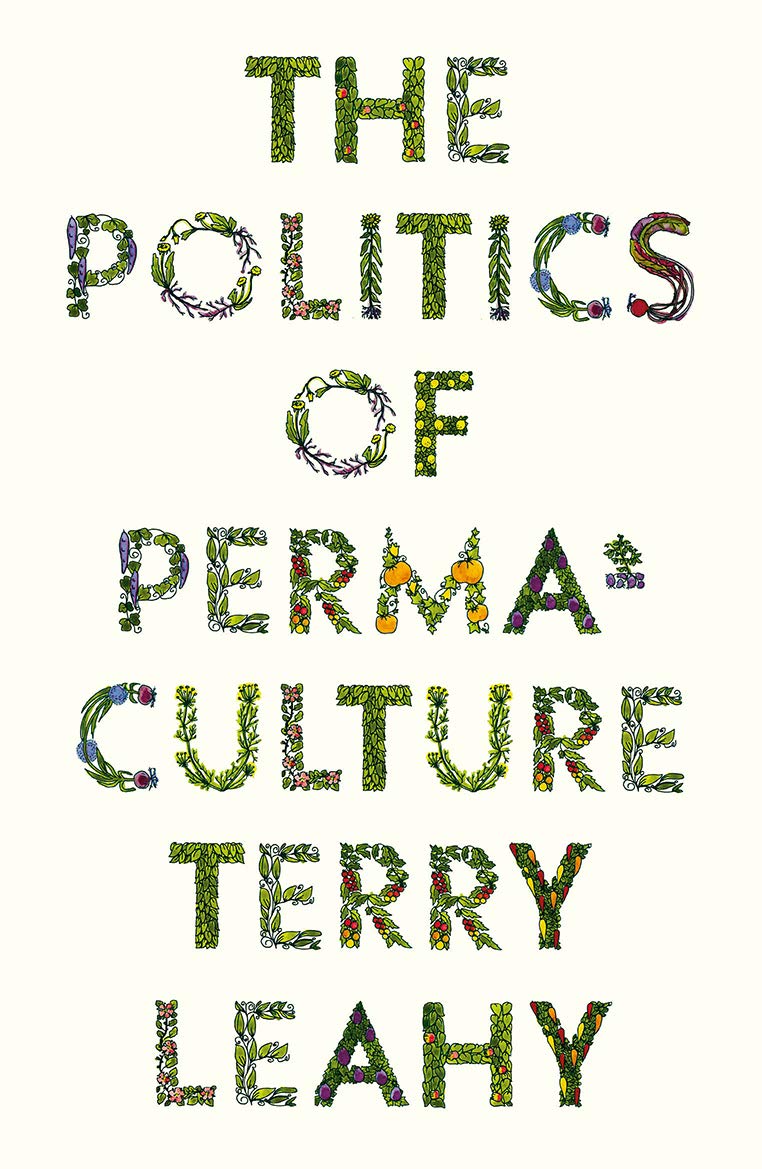 Terry Leahy, The Politics of Permaculture
(Pluto Press, July 20)
Permaculture is an environmentally conscious way of interacting with the land—somewhere between farming and landscaping—that prioritizes natural processes and the health of endemic flora and fauna. Like many eco-forward movements it has largely been the province of those with the land, time, and money to practice it, a problem that Terry Leahy addresses head on in The Politics of Permaculture, which outlines the ways in which permaculture can benefit both the land and people of the global south. This is what we might call intersectional sustainability.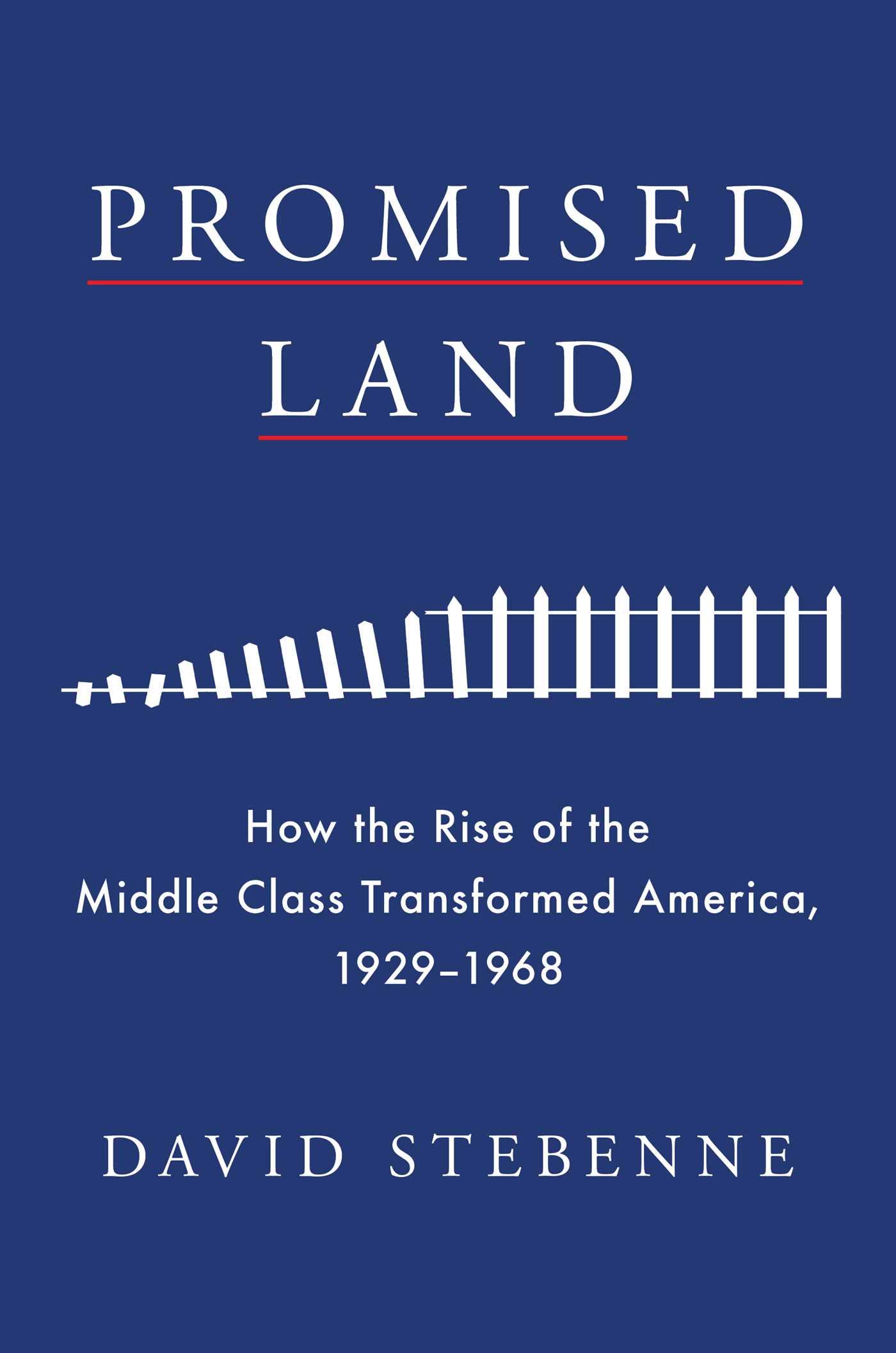 David Stebenne, Promised Land: How the Rise of the Middle Class Transformed America, 1929-1968
(Scribner, July 20)
David Stebenne looks at the history of the 20th century from the perspective of the middle class, which thrived throughout the mid-century until the political clashes of the late 1960s interrupted its growth. Promised Land is a valuable close look at a revealing period in the history of class in the US.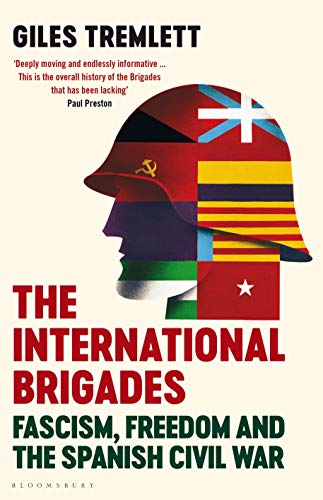 Giles Tremlett, The International Brigades: Fascism, Freedom and the Spanish Civil War
(Bloomsbury, July 20)
You could say the International Brigades that formed in 1936 to defend the fledgling Spanish Republic against the fascist Loyalists were the first true manifestation of Antifa… As revealed by Giles Tremlett's full history of the brigades, all manner of socialists, communists, anarchists, freedom fighters, adventure-seekers, and more came from 61 countries to form one of the largest volunteer armies Europe had ever seen. Were they particularly unified? No. Did they have a common enemy? Yes, fascism. Even though it didn't work, this manifestation of sacrifice and support to a common cause remains one of the more hopeful moments in an otherwise horrifying few decades of war and destruction.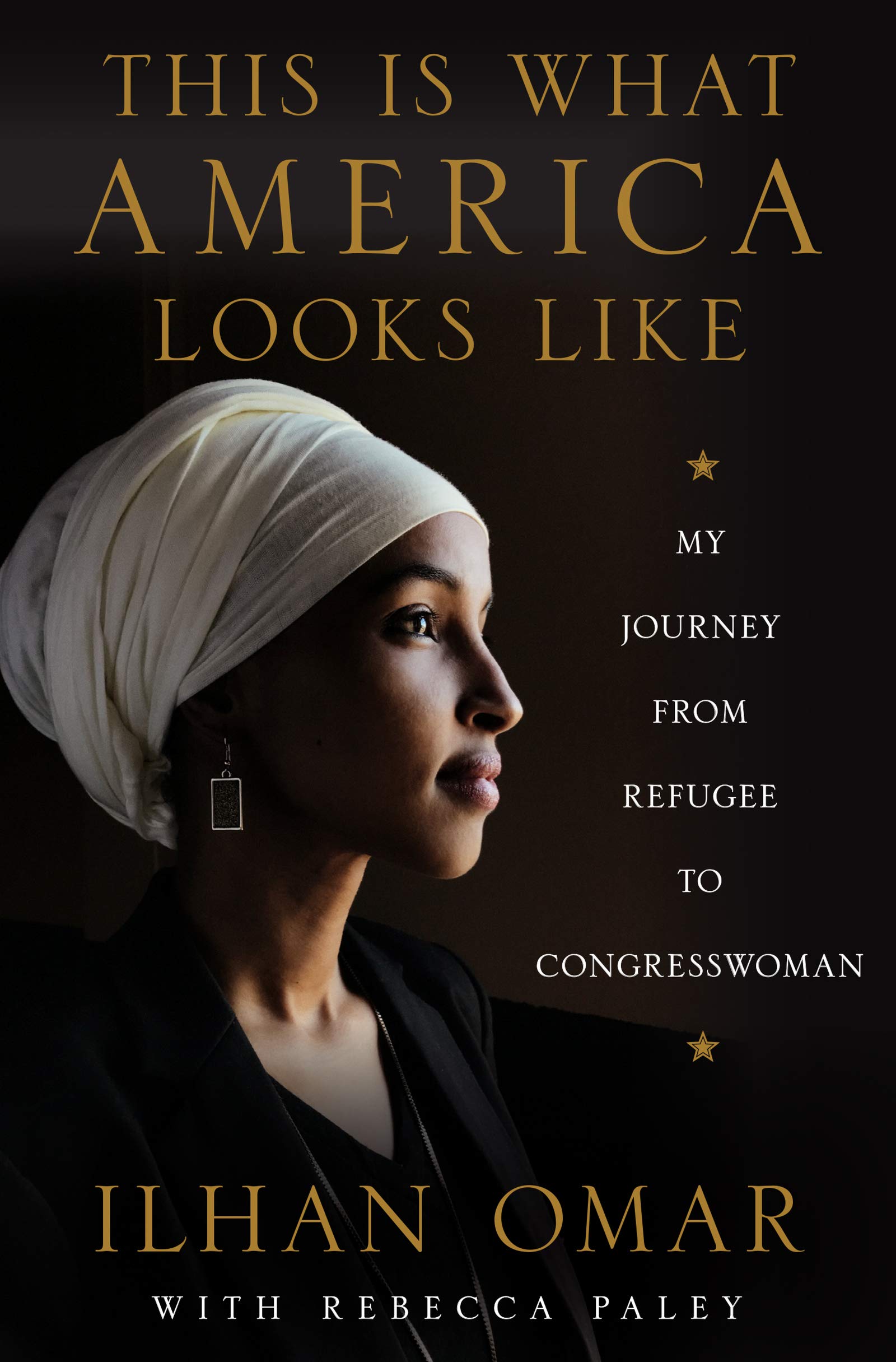 Ilhan Omar, This Is What America Looks Like: My Journey from Refugee to Congresswoman
(Dey Street, July 27)
Ilhan Omar's autobiography follows her path from a childhood in Somalia—and subsequent stay at a Kenyan refugee camp—to adolescence in Arlington, Virginia and growth as an organizer, culminating in her election to Congress. Reading her unique life story is an education in perseverance and the importance, and value, of community in achieving political objectives.
Rodrigo Garcia, A Farewell to Gabo and Mercedes: A Son's Memoir by Rodrigo Garcia
(HarperVia, July 27)
The imminence of death can create unlikely intimacies both tender and stark, particularly between a grown child and their aging parent. So it was for Rodrigo Garcia, the son of Gabriel Garcia Marquez, whose richly observed account of the last days of his iconic father is itself a work of fine literary merit. It will always be one of life's cruel paradoxes that we pay closer to attention to that which we are about to lose, but in doing so in this memoir Rodrigo has gifted his father's millions of readers a close-up view of one of the 20th century's great writers.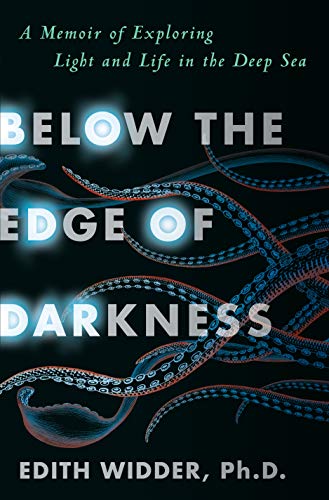 Edith Widder, Below the Edge of Darkness: A Memoir of Exploring Light and Life in the Deep Sea
(Random House, July 27)
Oceanographer and marine biologist Edith Widder has spent her career studying the wonder of oceanic bioluminescence. Below the Edge of Darkness blends the science of her field with stories of the adventure of deep sea exploration, underscored with the urgency of the need for the conservation of a vast and greatly imperiled ecosystem.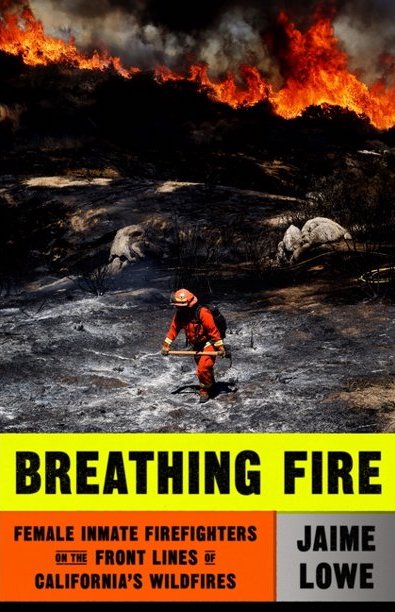 Jaime Lowe, Breathing Fire: Female Inmate Firefighters on the Front Lines of California's Wildfires
(Flatiron, July 27)
Incarcerated firefighters do some of the most dangerous and underpaid work in America. Here, Jaime Lowe, who covered the stories of incarcerated female firefighters for The New York Times Magazine, looks in detail at the fire camp programs where they earn a dollar an hour doing life-threatening work that grows more dire every year as the climate crisis continues.
____________________________
AUGUST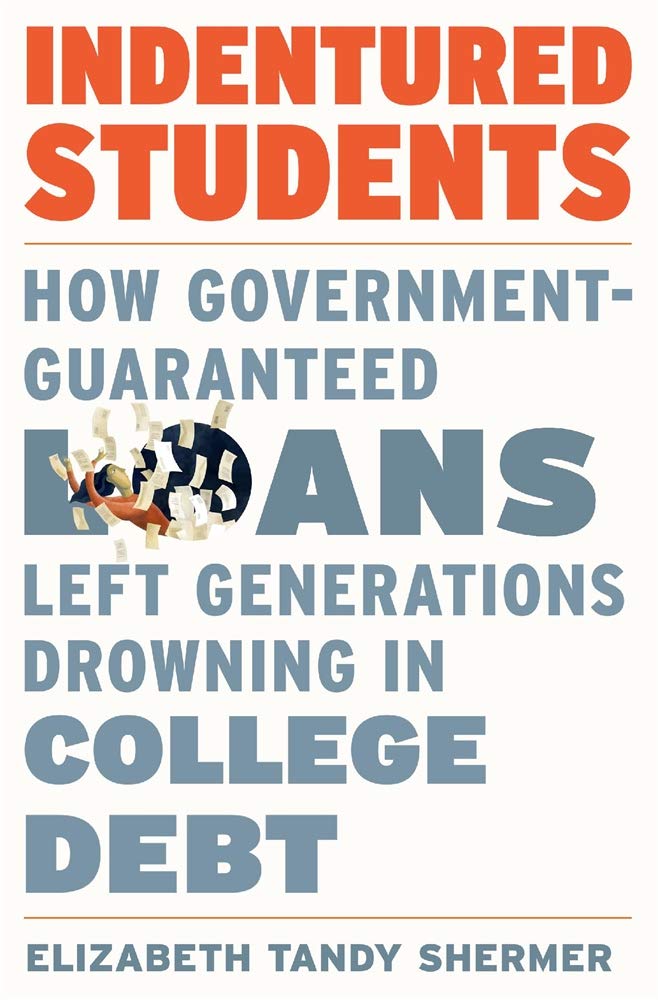 Elizabeth Tandy Shermer, Indentured Students: How Government-Guaranteed Loans Left Generations Drowning in College Debt
(Belknap Press, August 3)
To be debt free in America in the 21st century is to have a very particular kind of privilege: as of today, 45 million Americans owe approximately 1.5 trillion dollars in college tuition debt (that's T as in "there's no way most millennials can afford a home"). Indentured Students traces the very particular policies of the last 60 years that led to this situation, discovering an unsurprising reluctance by those in power to open up college education to a wider group Americans (guess who, and guess why).
Rachel Greenwald Smith, On Compromise: Art, Politics, and the Fate of an American Ideal
(Graywolf Press, August 3)
What's the point of compromise? Rachel Greenwald Smith interrogates what has often been an ideal of liberal politics, looking at the role it played in various cultural controversies and in her own personal experiences. In the process, she argues that compromise is a strategy, not a goal unto itself, and to think of it as such is counterproductive to cultural growth.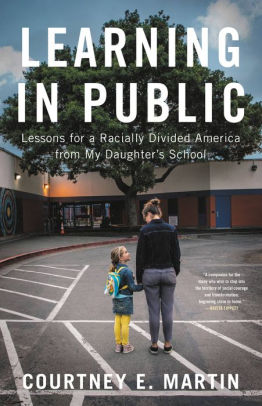 Courtney E. Martin, Learning in Public: Lessons for a Racially Divided America from My Daughter's School
(Little, Brown and Company, August 3)
When Courtney Martin enrolled her daughter at a public school in Oakland, California, that other local white families tended to avoid—often in favor of expensive private schools—she soon began to observe the effects of multicultural learning and the complicated dynamics that govern education and race in the area. This is the story of what school segregation, a nationally important issue, looks like through the lens of one family's experience.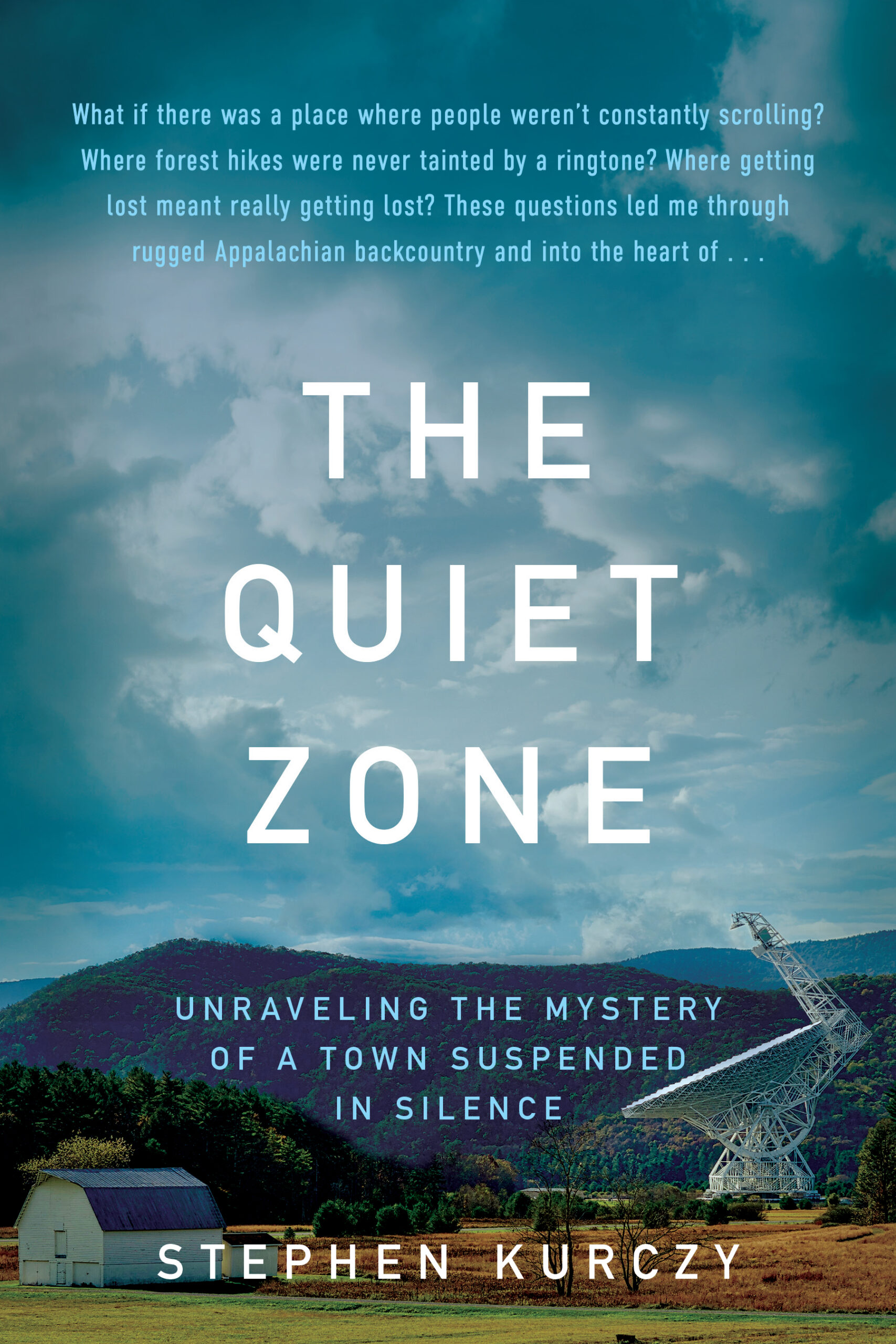 Stephen Kurczy, The Quiet Zone: Unraveling the Mystery of a Town Suspended in Silence
(Dey Street Books, August 3)
For years, Green Bank, West Virginia, has instituted a ban on digital technology (including consumer electronics) that could interfere with the workings of the Green Bank Observatory, which is used by astronomers and researchers. Stephen Kurczy immerses himself in this unique setting, tracing the history of a town unlike any other in the US and its present-day relationship to digital technology.
Josh Mitchell, The Debt Trap: How Student Loans Became a National Catastrophe
(Simon & Schuster, August 3)
Josh Mitchell, a reporter for The Wall Street Journal, uncovers the history of the predation that created the student debt industry, which has created impossible financial barriers for at least one generation of Americans and shows no signs of slowing down—a phenomenon that Mitchell likens to the housing bubble. It is, unsurprisingly, a shocking history, dominated by an attitude of exploitation toward American students and their families.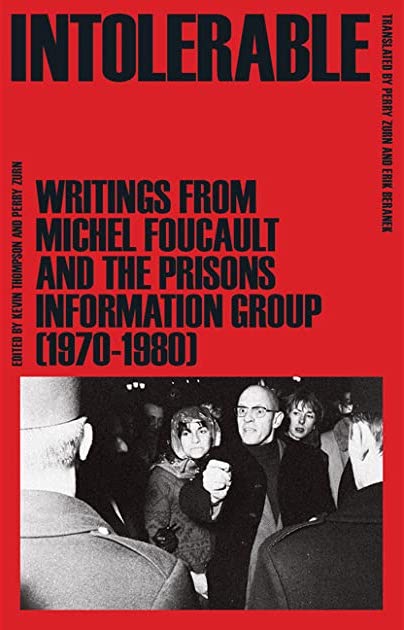 Michel Foucault, Prisons Information Group, Kevin Thompson, Perry Zurn and Erik Beranek, Intolerable: Writings from Michel Foucault and the Prisons Information Group (1970–1980)
(University of Minnesota Press, August 3)
The Prisons Information Group was formed by French intellectuals and activists to interrogate and resist the harsh policies of the French carceral state, and included the likes of Gilles Deleuze, Helene Cixous, and Michel Foucault (the latter would develop and refine his framework of carceral criticism through his work in the group). Though "resistance" in the Trump Era became more of a brand than a battle plan, it is not hard to see the relevance of the Prisons Information Group to the current movement for prison reform and abolition: lessons of past resistance are always important to the future.
Adam Serwer, The Cruelty Is the Point: Essays on Trump's America
(One World, August 3)
Adam Serwer, a staff writer for The Atlantic, adds this contribution to the long process of reckoning with the Trump administration, analyzing the dynamics and inequalities that led to his rise and examining Trump as a phenomenon that is consistent with the path of US history. His essays expand on the effects of American history on the present and the possibilities of our political future.
Halimah Marcus (ed.), Horse Girls
(Harper Perennial)
This is not your mother's anthology of equestrian memoir (though she'll probably like it): just a glance at the line-up of heavy-hitting writers should be enough to tell you that, with contributions from Carmen Maria Machado, Jane Smiley, T Kira Madden, Maggie Shipstead, and many more. In offering a broad array of perspectives across culture, class, and gender Horse Girls upends the rarified stereotypes of privilege and exclusivity so often ascribed to the wealthy, white "horsey set."
Tom Gatti, Long Players: Writers on the Albums that Shaped Them
(Bloomsbury, August 3)
Long Players collects essays from contemporary writers on the albums that have shaped them, and the list is impressive: Marlon James, Patricia Lockwood, Rachel Kushner, Bernardine Evaristo, and many others weigh in. Ben Okri writes on Miles Davis; Daisy Johnson on Lizzo; David Mitchell on Joni Mitchell. (One of these catch your attention yet?) There's a lot to connect to in this collection of stories on the moments music history meets personal history.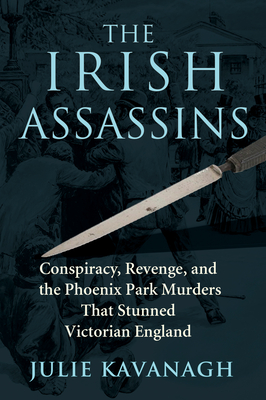 Julie Kavanaugh, The Irish Assassins: Conspiracy, Revenge and the Phoenix Park Murders that Stunned Victorian England
(Grove, August 3)
As true crime stories go, this one has it all: clandestine plotting, scandalous affairs, shadowy organizations, brutal murders, far-reaching political implications, and, for good measure, someone known as "the Irish Sherlock Holmes." The year was 1882 and British Prime Minister William Gladstone had been making progress in backroom negotiations with pro-Irish independence leader Charles Stewart Parnell—until the brutal murder of Lord Frederick Cavendish and Thomas Burke, Chief Secretary and Undersecretary for Ireland. The two were cut down in Phoenix Park by a group of American-funded hardline nationalists called The Invincibles, a crime that would become internationally notorious, and effectively ended the possibility of negotiated independence. Kavanagh's gripping account of the murders is a stark reminder that history is a chaotic jumble of chance, circumstance, and opportunity, as much about what could have been as about what was.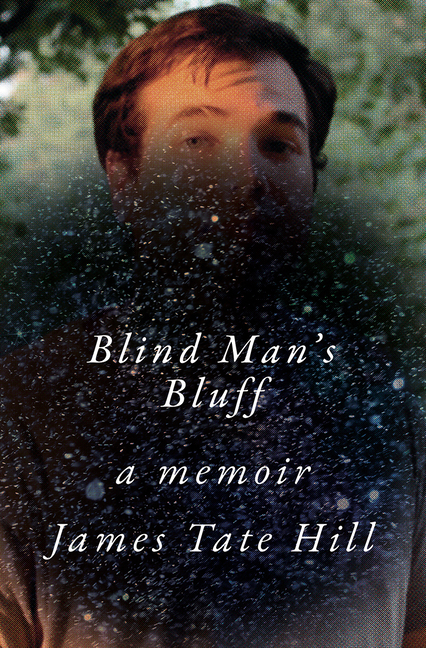 James Tate Hill, Blind Man's Bluff
(WW Norton, August 3)
James Tate Hill—who writes a column for Lit Hub recommending audiobooks each month—recounts his experience with Leber's hereditary optic neuropathy, which resulted in the legal blindness he tried to cover up for years. His memoir delves into this period of his life along with the way his relationship with vision, and self-acceptance, evolved over time.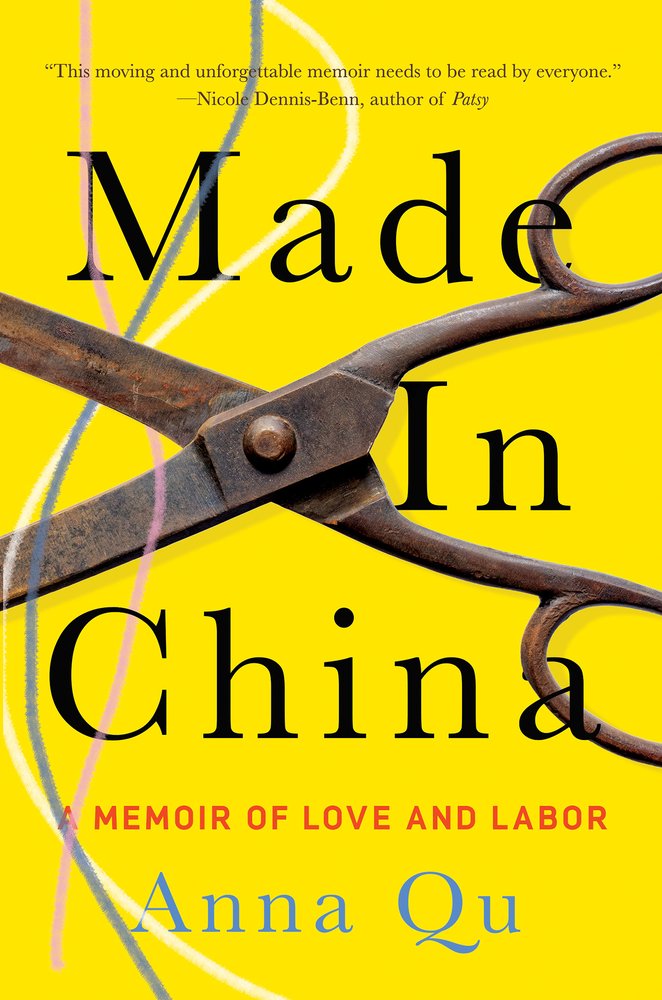 Anna Qu, Made in China: A Memoir of Love and Labor
(Catapult, August 3)
Anna Qu reported her mother to child services after being forced to work in a Queens factory as a teenager. Two decades later, accessing her own report from the Office of Children and Family Services, she finds a number of inaccuracies. Her memoir explores her relationship to this history, her family's immigration story, trauma, and survival through abuse.
Adam Harris, The State Must Provide: Why America's Colleges Have Always Been Unequal—and How to Set Them Right
(Ecco, August 10)
Adam Harris looks at the state of affairs in higher education, which continues to entrench stark racial and class inequalities in the US, examining how we got here—from crucial legal decisions on school segregation to the historical climate that oppressed Black students—and what problems keep us from moving forward. His account indicts a system that should be upholding higher ideals of equality while also offering ideas on what must change.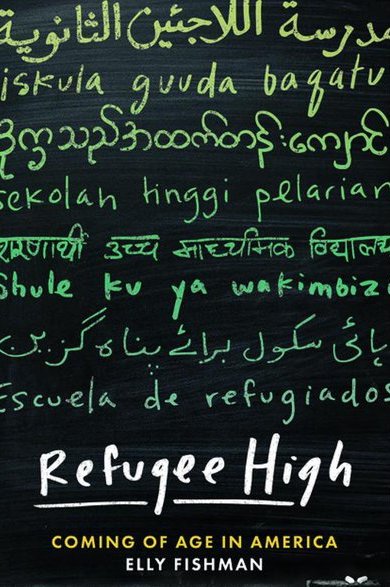 Elly Fishman, Refugee High: Coming of Age in America
(The New Press, August 10)
Elly Fishman captures the 2017-8 academic year at Chicago's Roger C. Sullivan High School, tracking the highs and lows of the school's refugee and immigrant student community in this thoroughly reported account. Fishman examines the concept of the American Dream in the context of the American education system with stunning clarity and insight.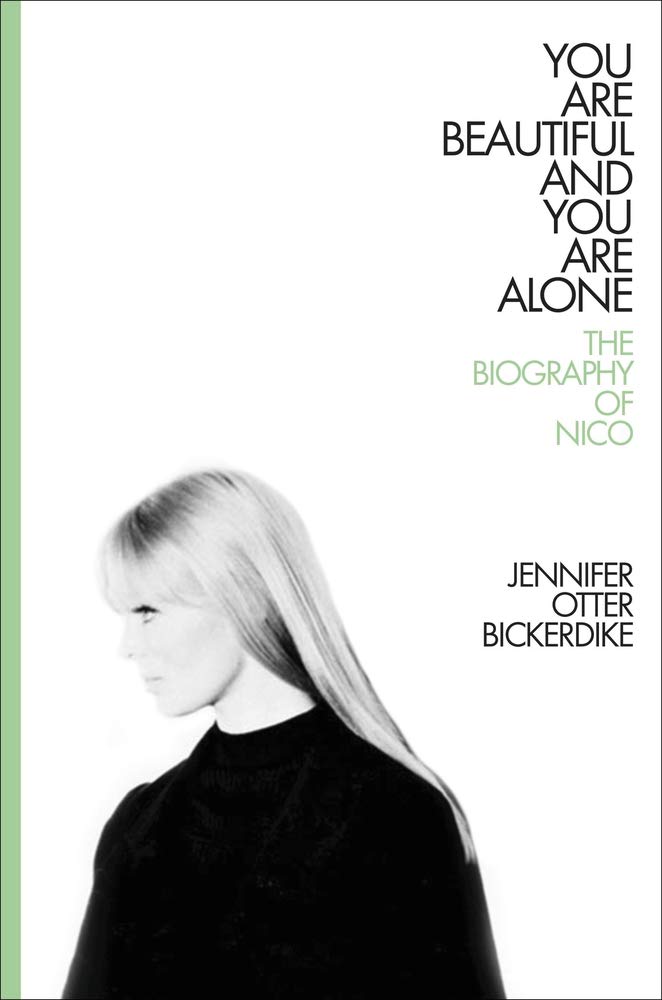 Jennifer Otter Bickerdike, You Are Beautiful and You Are Alone: The Biography of Nico
(Hachette, August 10)
Jennifer Otter Bickerdike takes a close look at iconic Warhol muse and Velvet Underground collaborator Nico. You Are Beautiful and You Are Alone makes a strong case for Nico's legacy as an influential yet underappreciated singer-songwriter. Bickerdike utilizes the archives at the Andy Warhol Museum and at Nico's record labels, various private collections, rarely seen footage, and exclusive new interviews to demythologize—and thereby humanize—the iconic German rock star.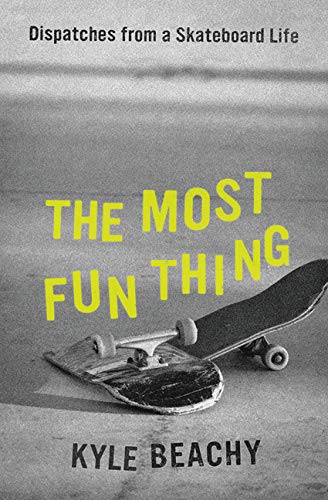 Kyle Beachy, The Most Fun Thing: Dispatches from a Skateboard Life
(Grand Central, August 10)
There are a lot of very serious books in this preview—but even though life has been hard for so many people over the last year, it's ok to have fun. This is perhaps one of the more important lessons from Kyle Beachy's hybrid work of memoir and cultural criticism, which examines skateboarding as a cultural phenomenon that has grown up alongside the punk-aligned 80s skatekids who now have teenagers of their own. What does it mean to be pushing fifty and still not quite be able to land more than one in four kickflips? Why does it bring such joy? And where, exactly, is the line between counter- and corporate culture when it comes to a "sport" like skateboarding?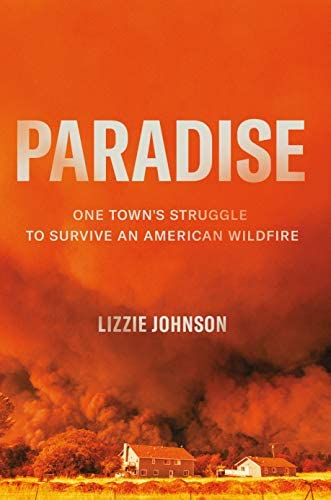 Lizzie Johnson, Paradise: One Town's Struggle to Survive an American Wildfire
(Crown, August 17)
The climate apocalypse has been here for awhile now, depending on where you choose to look. For San Francisco Chronicle reporter Lizzie Johnson, that was Paradise, California, which was left devastated in the wake of 2018's Camp Fire, one of the deadliest wildfires in the nation's history. Assigned to cover the breaking story Johnson had a firsthand view of the town's destruction (85 people died) and has since put together this important minute-by-minute document of the consequences of climate change, based on frontline reporting, public records, and extensive interviews with survivors.
Eyal Press, Dirty Work: Essential Jobs and the Hidden Toll of Inequality in America
(Farrar, Straus and Giroux, August 17)
This nation's success, such as it is for those at the top of the pyramid, relies on a veritable army of the underpaid and overworked to carry out the very worst kind of labor. As Eyal Press reveals in this engrossing account of terrible jobs—from factory farms to the prison-industrial complex—American capitalism is an unsustainable system that continues to demand a brutal toll from its workers, both physically and morally. If we think so many of them are "essential" why can't we create better conditions for what they do?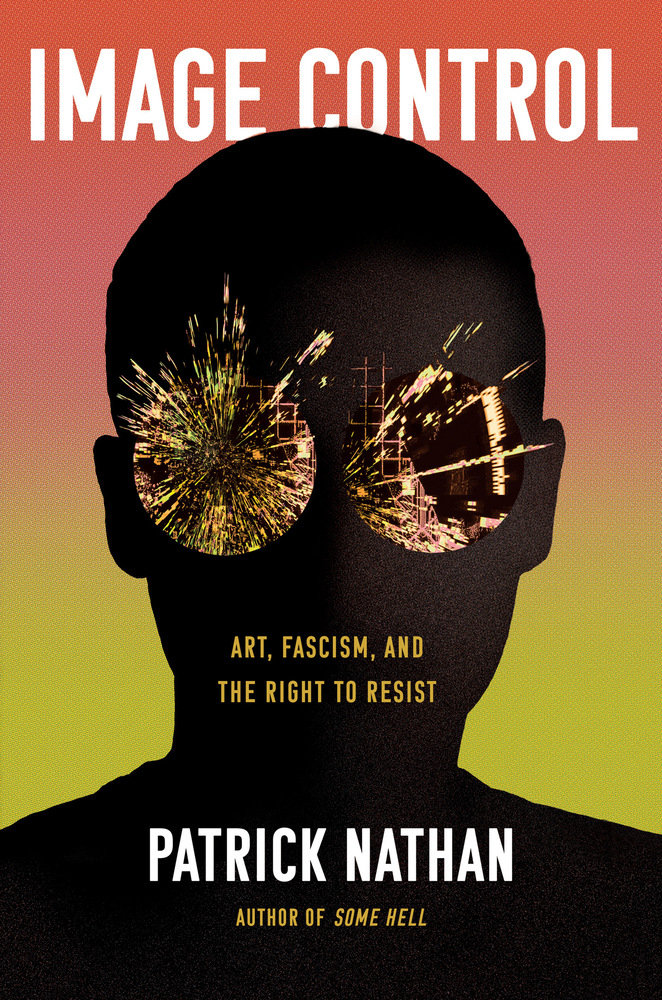 Patrick Nathan, Image Control: Art, Fascism, and the Right to Resist
(Counterpoint, August 17)
In Image Control, Patrick Nathan looks for the root of fascism, and humanity's susceptibility to it, in the aesthetics of the internet. Nathan argues that encountering images at warp speed and in isolation from their context has negatively affected our ability to digest nuance (a dynamic that anyone who's witnessed an argument online can attest to). Nathan's unique work of analysis diagnoses a problem underlying many of our online interactions, one with important implications for both personal relationships and national politics.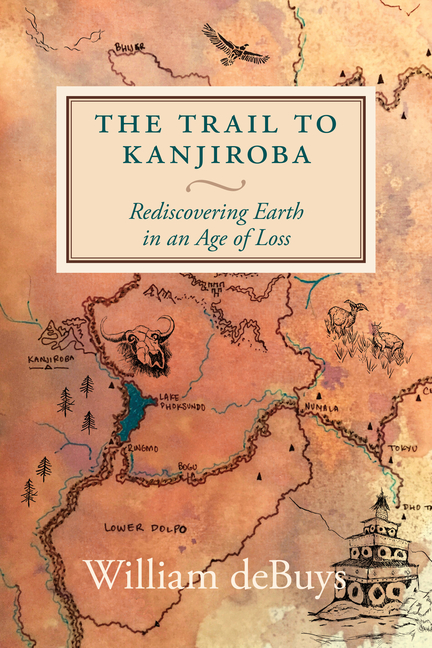 William deBuys and Rebecca Gaal (illustrated by), The Trail to Kanjiroba: Rediscovering Earth in an Age of Loss
(Seven Stories Press, August 17
William deBuys's The Trail to Kanjiroba is both the story of the author's journeys to Upper Dolpo, an isolated area in northwestern Nepal, and an analysis of the scientific advances that have helped humans interpret the natural world over the course of centuries. It is a work of close attention to a unique landscape, the kind of story that will only grow more important as landscapes of all kinds fall under the threat of human-caused destruction and climate change.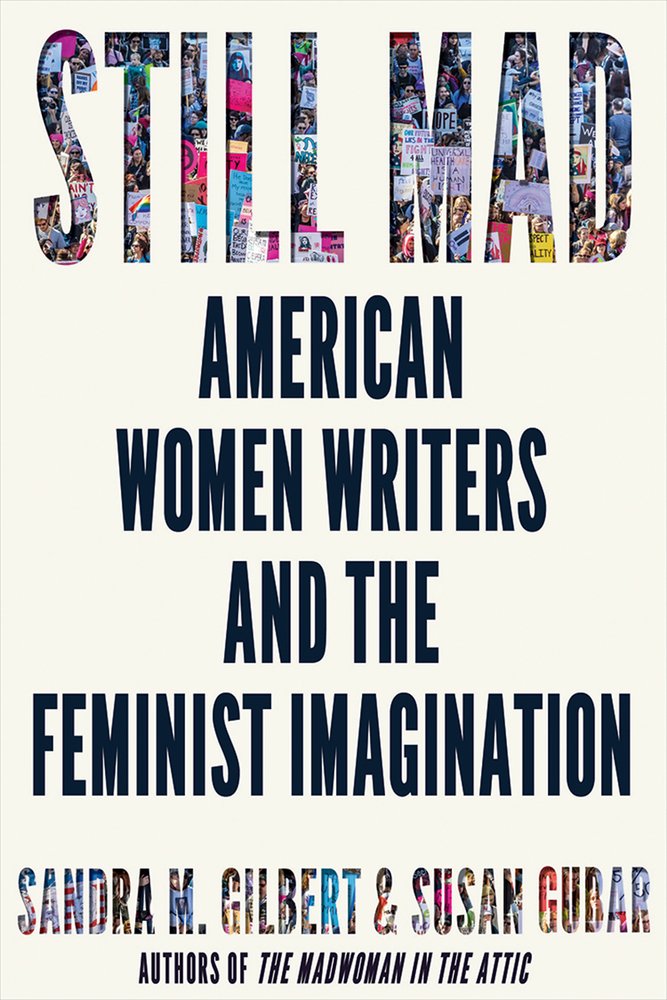 Sandra M. Gilbert and Susan Gubar, Still Mad: American Women Writers and the Feminist Imagination
(W.W. Norton, August 17)
Literary critics Sandra M. Gilbert and Susan Gubar, authors of The Madwoman in the Attic, now look at the legacy of literary second wave feminists in Still Mad, which revisits work by Toni Morrison, Adrienne Rich, Ursula K. Le Guin, Maxine Hong Kingston, Gloria Anzaldúa, and others. This is a great chance to revisit some of our most foundational writers and thinkers.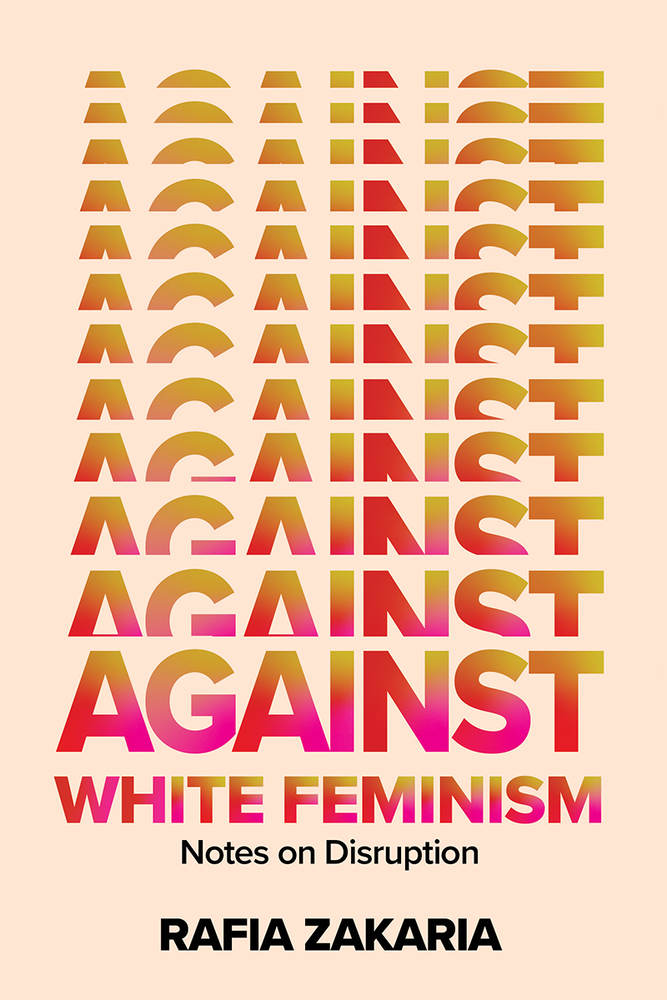 Rafia Zakaria, Against White Feminism: Notes on Disruption
(W.W. Norton, August 17)
The empty language of empowerment and girlbossery by which mainstream (white) feminism is disseminated has been to the detriment of the vast majority of women, and to the very idea of women's equality. Rafia Zakaria looks at the white supremacy woven throughout the women's movement and makes the case for the absolute necessity of a new framework.
Simon Kuper, The Barcelona Complex: Lionel Messi and the Making—and Unmaking—of the World's Greatest Soccer Club
(Penguin Press, August 17)
How did FC Barcelona become the biggest, most successful sports franchise on the planet? (Sorry, Americans, it's true.) Financial Times journalist Simon Kuper was given hitherto unthinkable access to the inner workings of this beloved institution—that's run more like a global conglomerate than a soccer club—and charts Barca's rise in parallel to the careers of two of its mega-stars, Johan Cruyff and Lionel Messi. But can Barcelona's status as global sports superpower outlive the incredible career of the latter, whose time as the best player in the world is coming to an end?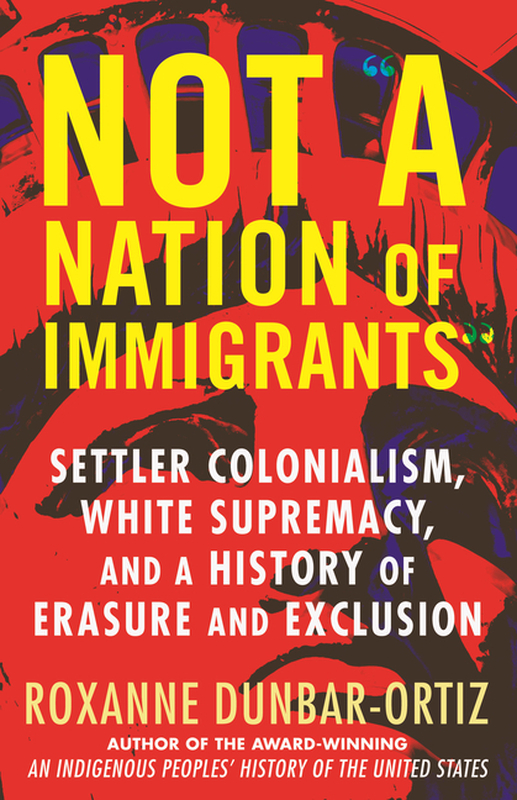 Roxanne Dunbar-Ortiz, Not "A Nation of Immigrants": Settler Colonialism, White Supremacy, and a History of Erasure and Exclusion
(Beacon Press, August 24)
Roxanne Dunbar-Ortiz is not the historian America deserves, but she is definitely the historian America needs. With her customary precision and fearlessness Not a Nation of Immigrants takes aim at a persistent national myth that whitewashes the genocidal settler-colonialism and mass enslavement of Africans upon which America was built. This is exactly the kind of book white supremacists are trying to ban in schools (do don't let them!).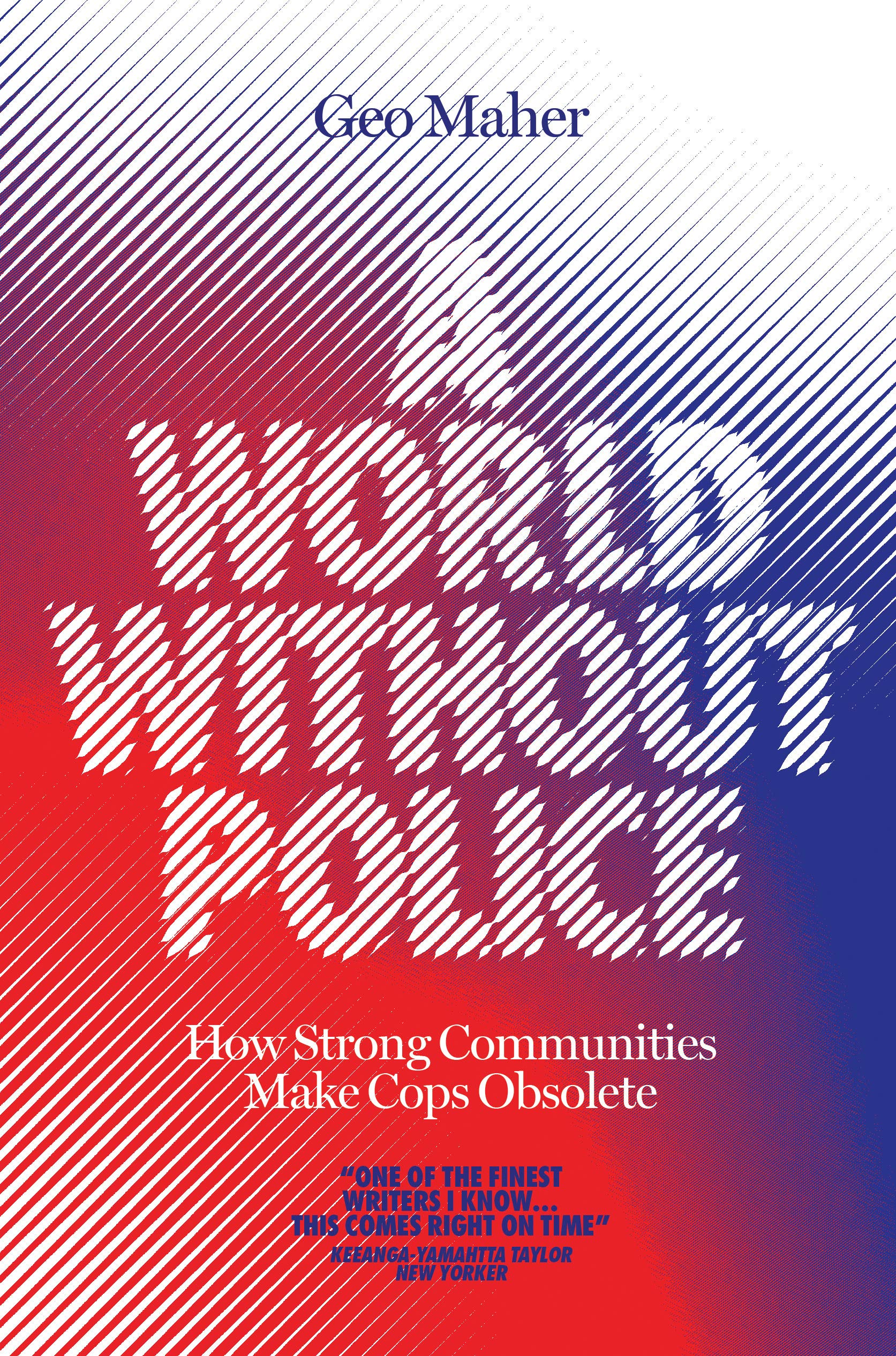 Geo Maher, A World Without Police: How Strong Communities Make Cops Obsolete
(Verso, August 24)
What would law enforcement and public life look like without police? The Black Lives Matter protests of 2020, along with the further organizing and conversations that those protests inspired, produced a blueprint for such a society, one that Geo Maher breaks down in A World Without Police as he advocates for police abolition alongside community safety.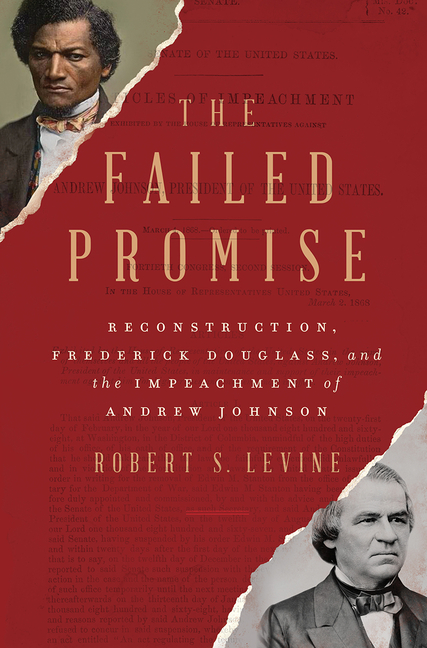 Robert Levine, The Failed Promise: Reconstruction, Fredrick Douglass, and the impeachment of Andrew Johnson
(W.W. Norton, August 24)
Robert S. Levine, Distinguished University Professor at the University of Maryland, provides a well-researched study of the presidency and impeachment of Andrew Johnson. Levine brings the leadership of Frederick Douglass and other African American activists into clear view, providing a detailed deconstruction of post-Civil War America that considers the failed promise of Black equality and its lasting reverberations.
Erwin Chemerinsky, Presumed Guilty: How the Supreme Court Empowered the Police and Subverted Civil Rights
(Liveright, August 24)
Erwin Chemerinsky continues his career of groundbreaking research into civil rights with Presumed Guilty, which looks at the foundations of a society that tolerates racist policing.  Chemerinsky finds, in particular, that a series of Supreme Court decisions driven by conservative justices enabled police to take violent, and sometimes deadly, actions, particularly against communities of color.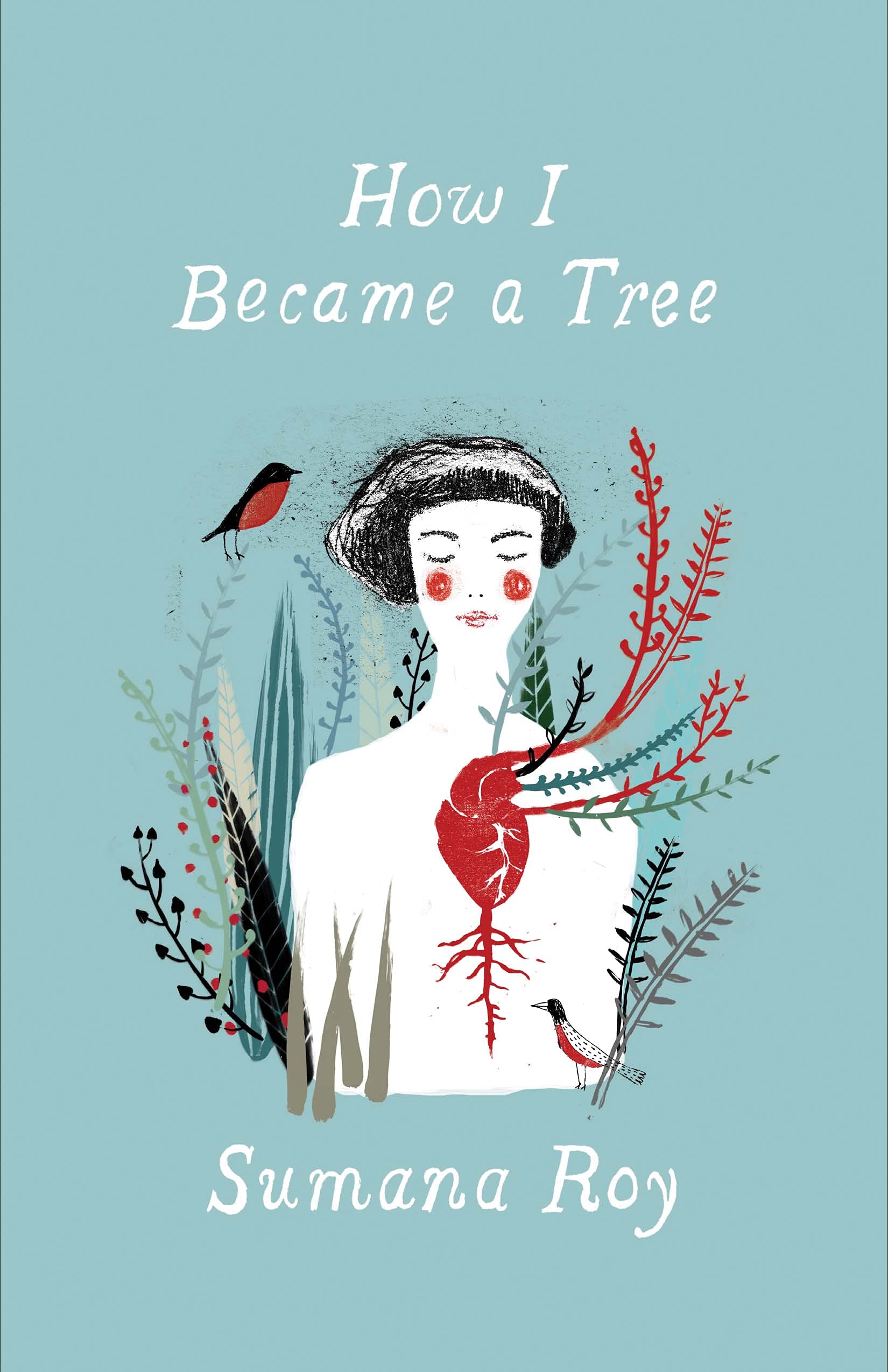 Sumana Roy, How I Became a Tree
(Yale University Press, August 31)
"I was tired of speed," Sumana Roy writes, "I wanted to live to tree time." In How I Became a Tree, Roy blends literary criticism, philosophy, and botanical study to contemplate humanity's engagement with the natural world, and consider what it means to emulate trees themselves.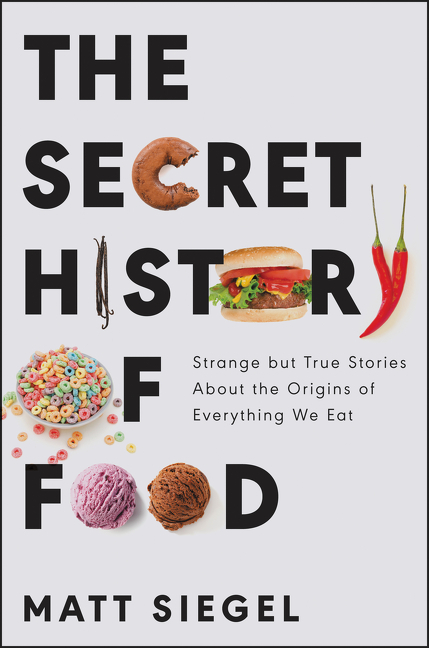 Matt Siegel, The Secret History of Food: Strange and True Stories About the Origins of What We Eat
(Ecco, August 31)
We're likely all a little conversationally rusty at the moment, so a collection of surprising food histories—collected from ancient and obscure sources—sounds like the perfect thing to liven up your dinner party repertoire. (And if you're looking for more reasons to love ice cream, The Secret History of Food makes the case that in addition to being the perfect summer treat, it also helped defeat the Nazis.)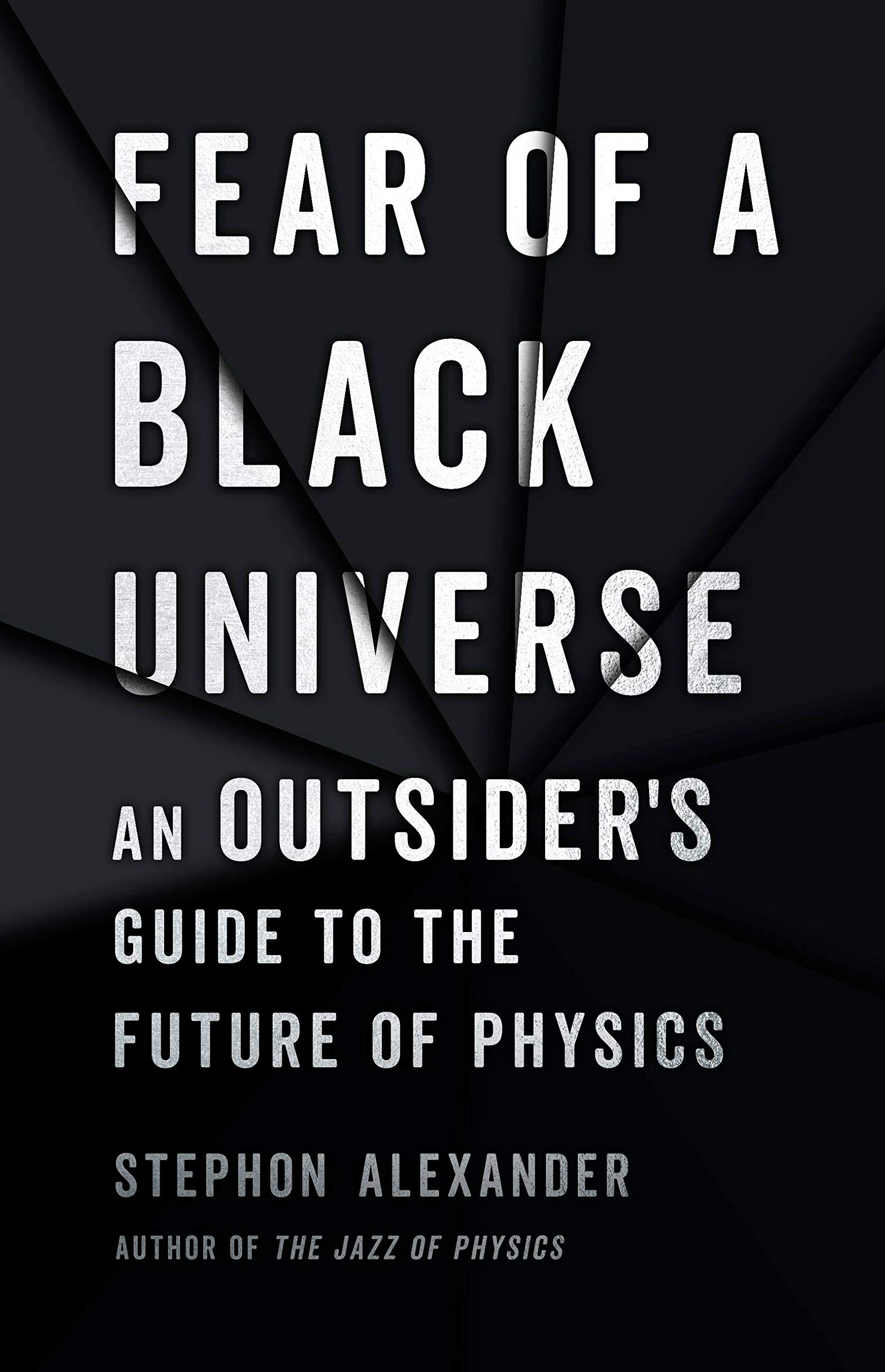 Stephon Alexander, Fear of a Black Universe: An Outsider's Guide to the Future of Physics
(Basic Books, August 31)
Stephon Alexander, a professor of physics at Brown University and the 2020 president of the National Society of Black Physicists, dives headfirst into the mysteries of our universe. Fear of a Black Universe not only unpacks the poetry of theoretical physics but also critiques the glaring homogeneity of the field. Alexander merges the personal with the scientific in this compelling guide.